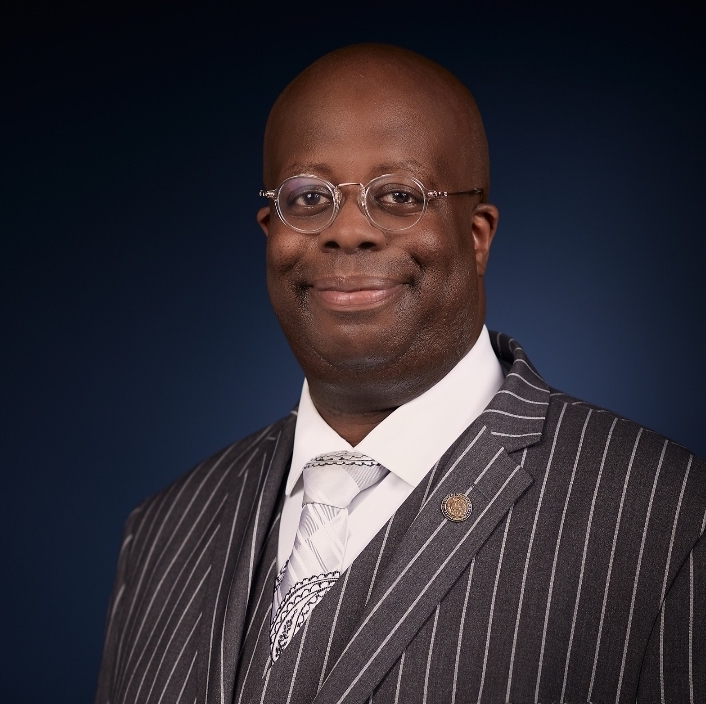 Chad Dion Lassiter
Executive Director of the Pennsylvania Human Relations Commission
Chad Dion Lassiter is a National Expert in the field of American Race Relations. Mr. Lassiter has worked on race, peace, and poverty-related issues in The United States of America, Africa, Canada, Haiti, Israel, and Norway, and is called upon frequently by media outlets to provide commentary on race relations and potential solutions. 
He is the current Executive Director of the Pennsylvania Human Relations Commission, where over his four years in this position, he has continued to push the Commonwealth forward in the spaces of DEI Training, Unconscious Bias Training, Anti-Racism Training and has developed and launched a 'No Hate in Our State Townhall' to address the surge of White Nationalism in Pennsylvania, a 'Social Justice Lecture Series' providing an outlet for the communities in the State to discuss imperative issues and serves as a Racial Reduction Response team for those communities impacted by hatred. He oversees a staff of 87 with three Regional Offices that comprise the 67 Counties in Pennsylvania and manages an annual budget of $11 million dollars. 
He has also developed programs under his appointment, such as a 'Global Social Justice Initiative', 'Black and Jewish Beloved Community Dialogue', and the 'College Race Dialogue Initiative.' Mr. Lassiter received his Master's degree from the University of Pennsylvania Graduate School of Social Work, where he was the A. Phillip Randolph Award winner in 2001 and was the recipient of the prestigious University of Pennsylvania's Dr. Martin Luther King, Jr. Community Involvement Award in 2008.
Mr. Lassiter is a co-founder and current president of the University of Pennsylvania's School of Social Policy & Practice's Black Men at Penn, the first Ivy League Black male group of social workers. Since 2003 this transcendent group has sought to recruit Black males into the profession, as well as, provide Anti-Racism and violence prevention training to urban and suburban schools around the country and diversity and inclusion training for corporate entities and penal systems.

Mr. Lassiter has been recognized by the Philadelphia Tribune as "The Most Influential African American Leader from 2010-2022", as "Who's Who among African-Americans" 17th edition in 2004 with such notables as Colin Powell and Michael Jordan.
On November 18th, 2019, Mr. Lassiter was inducted into the University of Pennsylvania's School of Social Policy and Practice Alumni Hall of Fame.  On October 26, 2021, Mr. Lassiter was chosen as National Association of Social Workers, Pennsylvania Chapter Social Worker of the Year for 2021. Mr. Lassiter has also been recognized by City & State's 2022 Pennsylvania Fifty Over 50; City & State's 2022 Pennsylvania Impact 50 and City and State's Pennsylvania Power of Diversity: Black 100 in 2022 and 2023. He is mentored by the teachings of Dr. W.E.B. Dubois, Ida B. Wells and Dr. Martin Luther King, Jr.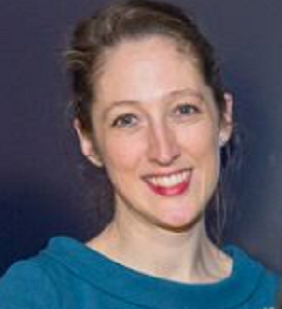 Jill Ashton
Northeast Regional Administrator, US Department of Labor, Women's Bureau
Jill Ashton serves as the Northeast Regional Administrator for the US Department of Labor, Women's Bureau. She is a leader and activist in the women's advancement community. From 2009-2021, she served as the executive director of the Massachusetts Commission on the Status of Women. In the 2015-2016 Massachusetts legislative session, Ashton led the coalition of organizations that successfully stewarded the passage of the Equal Pay Act, a piece of groundbreaking economic justice legislation that, among other provisions, prevents hiring managers from inquiring about salary history. Ashton is committed to developing talent among young women and men, having mentored more than 200 students through the commission's robust internship program and beyond. She currently serves as the Previous Past President of the National Association of Commissions on Women, with which she has increased peer-to-peer learning opportunities to encourage the success of member commissions. A graduate of the Program for Women in Politics and Public Policy at UMass-Boston, she now proudly serves as a member of the Center's advisory board.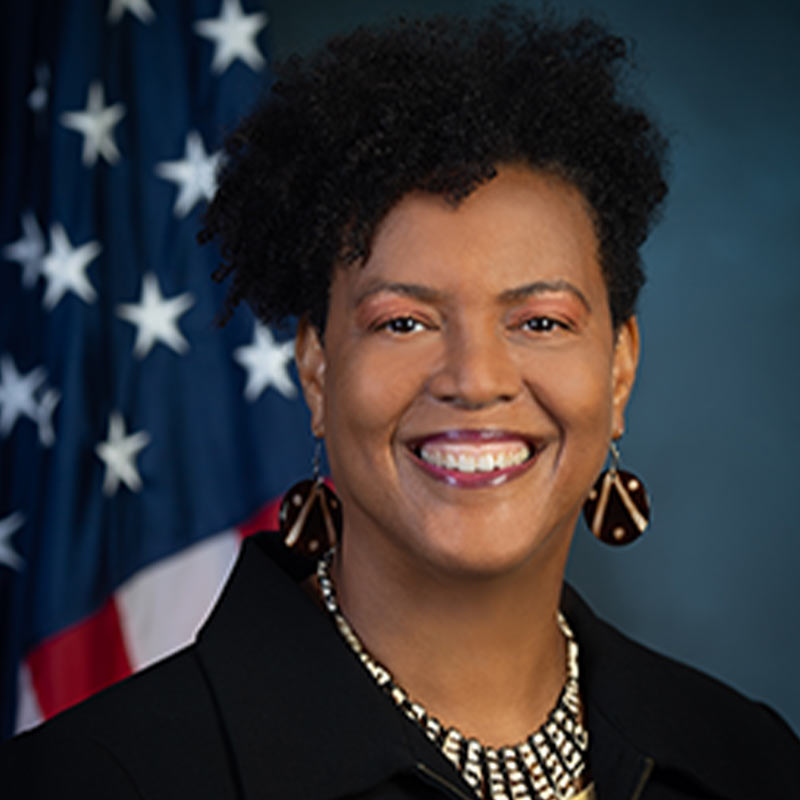 Demetria McCain
Principal Deputy Assistant Secretary Office of Fair Housing and Equal Opportunity, HUD
Demetria McCain joins HUD's team as the Principal Deputy Assistant Secretary for Fair Housing and Equal Opportunity. Prior to serving in this capacity, she spent fifteen years, most recently as president, at the Inclusive Communities Project (ICP). ICP is a Dallas-based affordable fair housing organization. Prior to becoming president, she oversaw operations, communications and ICP's Mobility Assistance Program, a housing mobility program that serves housing choice voucher holders who desire housing in low-poverty well-resourced neighborhoods throughout the seven-county Dallas/Fort Worth Metroplex. Conceived by Demetria, ICP's "Voices for Opportunity" initiative has provided advocacy training to voucher holders fighting for expanding housing options and Black and Latinx neighborhood groups seeking neighborhood equity.
Demetria is the recipient of the 2015 Texas Houser Award and has been a sought-after panelist and commenter on issues relating to affordable fair housing. She most recently appeared in Soledad O'Brien's Disrupt and Dismantle series, was a participant of The Atlantic's Breaking Ground forum and has written numerous fair housing opinion pieces about the need to expand housing options for low-income renters. She currently serves as an adjunct instructor at Coppin State University (Baltimore) where she teaches a Fair Housing and Homelessness course to upper-level undergraduate students.
Before joining ICP, Demetria worked as Equal Justice Works Fellow and staff attorney at the National Housing Law Project in Oakland, CA where she worked on preemption issues as they related to the USDA Section 515 rural housing program. As a staff attorney for the Neighborhood Legal Services Program of Washington, D.C., assigned to the southeast office, her portfolio primarily focused on landlord-tenant matters for low-income renters living in private and public housing.
Demetria has served on several local and national nonprofit boards. Beyond work and parenting her two young adult children, she engages in various local volunteer efforts through the Dallas Alumnae Chapter of Delta Sigma Theta Sorority, Inc., and her church. Demetria received her J.D. from Howard University School of Law, her master's degree from Brooklyn College, and her bachelor's degree from New York University.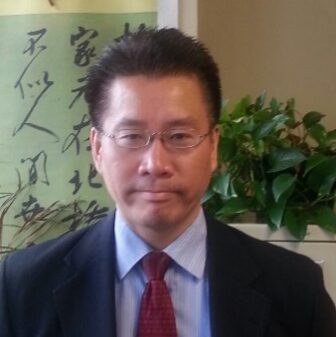 Kenneth An
Director of Boston Area Office of EEOC
Kenneth An is the Director of the Boston Area Office of the United States Equal Employment Opportunity Commission (EEOC).   At the EEOC, Kenneth conducts training for new investigators for field offices on topics that include: Lesbian, Gay, Bisexual and Transgender rights; the Genetic Non-Discrimination Information Act; Fact-Finding Conferences; Pre-Determination Interviews; and, Human Trafficking.  Kenneth has received awards for his professional and personal accomplishments, including Outstanding Achievement Awards from the Federal Asian Pacific American Coalition; EEOC District Director's Awards; EEOC Chair's Organizational/Core Awards; and, Unsung Hero Award from the National Organization of Chinese-Americans.  Kenneth received his bachelor's degree from Boston University and a Jurist doctorate from Suffolk University Law School.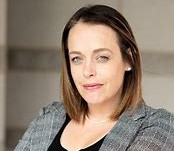 Nicole Bell
Founder and CEO, Living in Freedom Together (LIFT)
Nicole Bell is the founder and Chief Executive Officer of LIFT, she leads our vision and runs several programs addressing the ending of systems of prostitution and promoting recovery from trauma, substance use disorder and mental health disorders. Under Ms. Bell's leadership, LIFT opened Jana's Place, the first recovery home for women exiting prostitution with co-occurring substance use and mental health disorders in the nation; opened HARBOR (Healthcare, Advocacy, Room Board, Outreach and Rehousing), a zero-barrier access shelter for Survivors of prostitution and sex trafficking; and created the CATI (Creating Alternatives To Incarceration) Program, a pre-arraignment diversion program in partnership with the Worcester DA's Office. She has written trauma-informed curriculum, created Survivor mentoring programs for youth and adult Survivors of systems of prostitution, and leads policy and advocacy work to effect social change at the local, state, and national level. Ms. Bell presents both nationally and internationally on the importance of ending all systems of prostitution through the promotion of the Equality Model, which incorporates social change with legislative action, and increased funding for implementing resources and service to assist Survivors of the sex trade in exiting prostitution.
Ms. Bell has received recognition for her work with this underserved and marginalized population including Worcester Magazine's Hometown Hero, Advocate of the Year 2016 WAASE, Worcester Woman of Consequence 2016, Worcester's Most Inspirational Women for 2019, named one of Worcester Business Journal's 40 Under 40 Class of 2019, and awarded a 2020 Outstanding Law Enforcement Award from US Attorney Andrew E Lelling for her commitment to violent crime prevention and intervention.
Ms. Bell sat on the Executive Council for World Without Exploitation and was appointed to The Executive Office of Public Safety's Justice Involved Women's committee.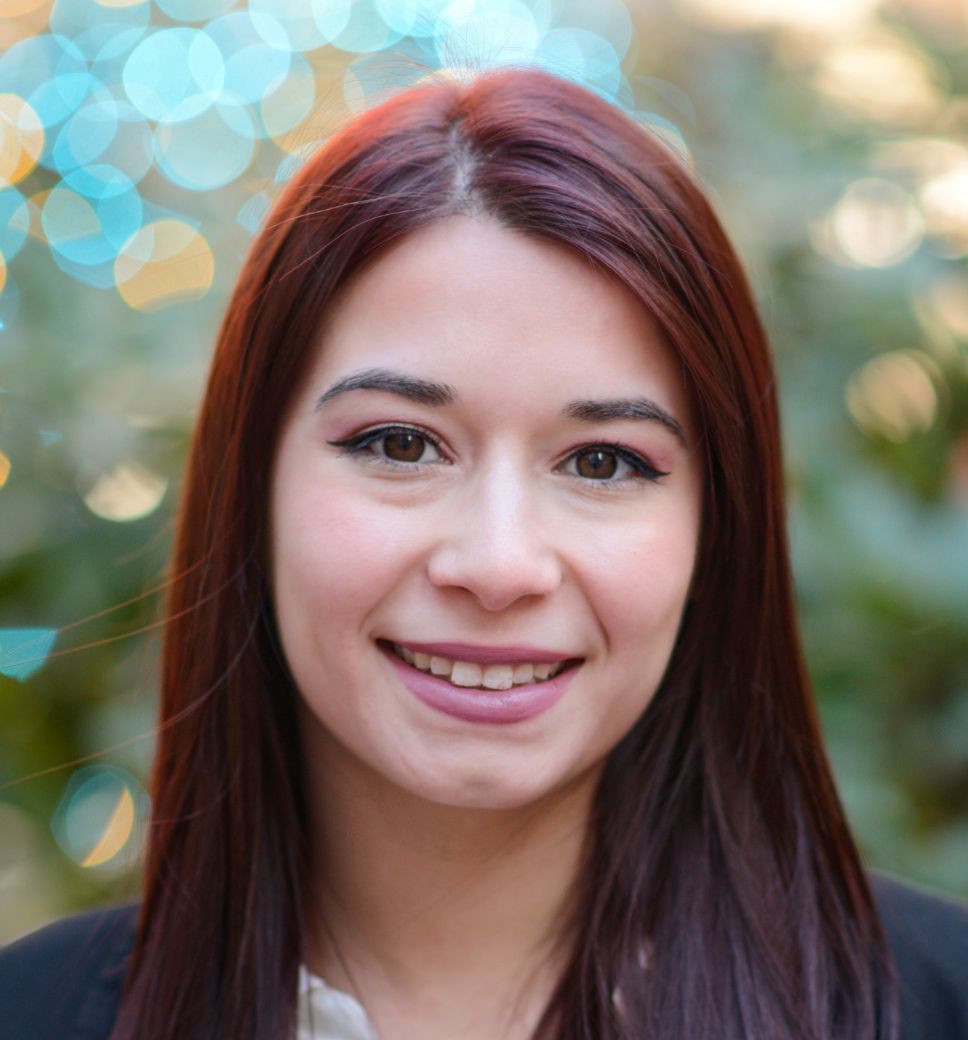 Jennifer Cardoso
Paralegal, Lawyers for Civil Rights
Jennifer Cardoso is a paralegal from Lawyers for Civil Rights (LCR). In her role, Jen provides support to communities of color and low-income families through community education. 
Prior to joining LCR, Jen worked for an immigration law firm. Jen graduated from the University of Massachusetts Boston, where she majored in Women, Gender and Sexuality Studies. She is also a native Brazilian-Portuguese speaker.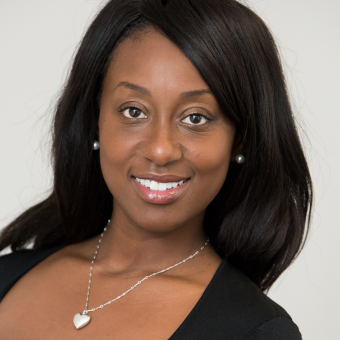 Whitney Demetrius
Director of Fair Housing Engagement at Citizens' Housing and Planning Association (CHAPA)
Whitney Demetrius is the Director of Fair Housing Engagement at Citizens' Housing and Planning Association (CHAPA) working in the Municipal Engagement Initiative program. Whitney is responsible for directing the CHAPA Fair Housing Committee while working to strategically identify areas of policy and practice that promote equal and fair access to housing opportunities. Previously, she worked as the Deputy Director of the Fair Housing Center of Greater Boston for eight years. She holds a Bachelor's Degree from Boston College and is on sabbatical from pursuing a Master's in Legal Studies from Northeastern University School of Law. She has a passion for housing and social justice. In her work she seeks to change the local conversation, by empowering those most impacted by a lack of affordable housing, elevating pro-affordable housing voices above the noise of opponents, setting the stage for diverse and sustainable local coalitions, and identifying barriers to fair housing. Knowing that affordable housing reduces health inequities, stabilizes communities and families, and roots out structural and institutional racism is why she is deeply committed to this work.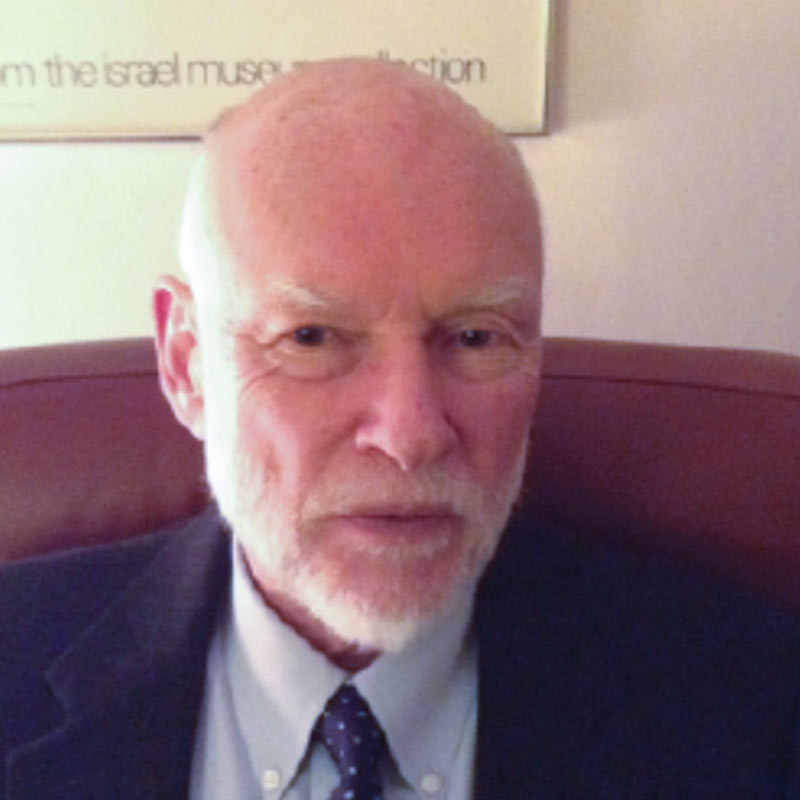 H. John Fisher
Fair Housing Coordinator, Way Finders
John Fisher has been involved with fair housing and civil rights issues for more than fifty years.  John directs the Fair Housing Information Program at Way Finders, and has worked in the nonprofit housing sector in various positions on and off since the 1980s.  He is the author of Property Management for Massachusetts Rental Owners, now in its sixth edition, as well as many other articles and publications on landlord and tenant issues.  John also serves as a private consultant, working with tenants, landlords, and community-based organizations, as well as teaching a property management workshop which is offered throughout the state.  He is, himself, a landlord.
In addition to housing issues, John also consults and writes about applied neuroscience technology.  He is Managing Director for the Foundation for Neurofeedback and Applied Neuroscience.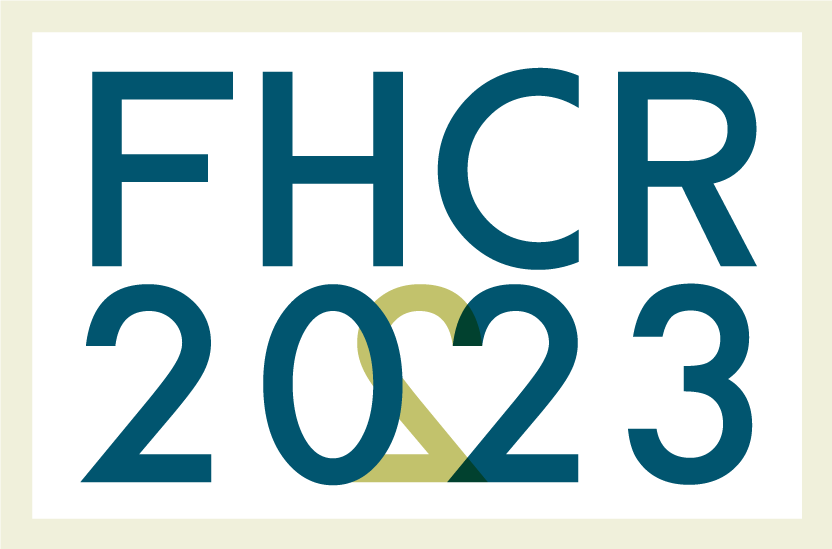 Todd Kaplan
Senior Attorney, Consumer Rights Unit, Greater Boston Legal Services
Todd Kaplan is a Senior Attorney in the Consumer Rights Unit at Greater Boston Legal Services. He is currently working on challenging tax foreclosures and predatory loans in bankruptcy and other forums. He also recently filed a statewide class action challenging tenant screening practices in federal court. He supports GBLS' Lawyer for the Day program challenging debt buyers in small claims cases and works on other consumer cases focusing on stopping foreclosures.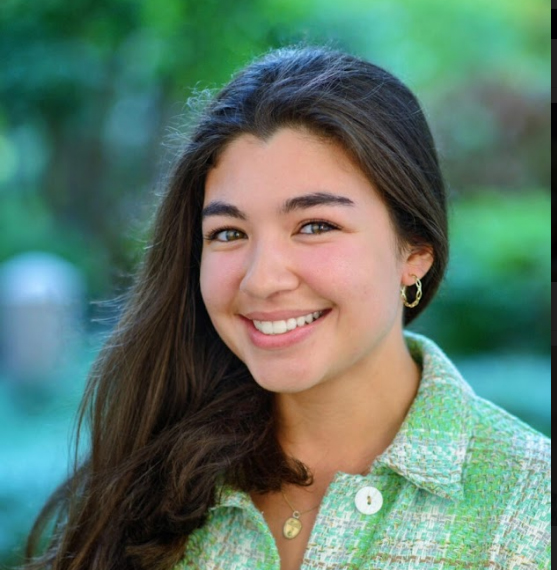 Kathy Montas
Kathy Montas joined Lawyers for Civil Rights (LCR) in 2022. As the Community Outreach and Engagement Paralegal, Kathy provides critical support to immigrants and communities of color in Massachusetts through advocacy, community empowerment and education. As part of her role, Kathy works alongside the BizGrow team to provide minority, immigrant, and women entrepreneurs with the tools needed to develop sustainable businesses. Prior to joining LCR, Kathy worked as an Immigration Trafficking Specialist with Texas RioGrande Legal Aid where she supported survivors of trafficking with a wide range of issues.  Kathy studied Biology at Boston College where she also served as the Director of Social and Political Action for the Organization of Latin American Affairs. She is a native Spanish speaker.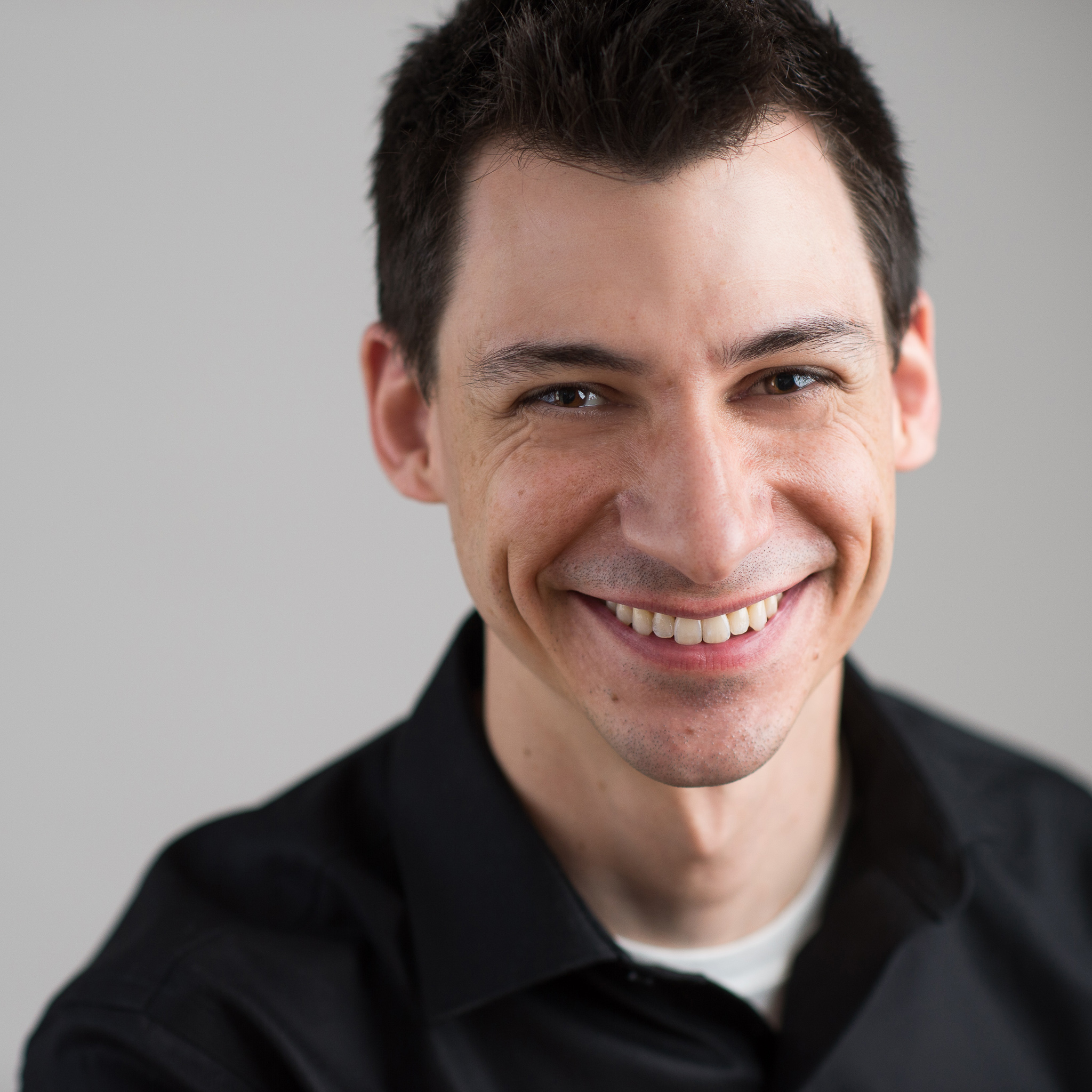 Douglas Quattrochi
Executive Director, MassLandlords
Douglas Quattrochi is the Executive Director of MassLandlords, Inc., a 501(c)6 nonprofit trade association with a legal purpose to create better rental housing by helping owners run sustainable, compliant, quality businesses and by fostering cooperation between landlord and renter advocacy organizations. MassLandlords has over 2,400 members in good standing and 10 full time equivalent. They operate the Certified Massachusetts Landlord™ program, which includes a computer adaptive test to train landlords. Doug has cofounded half a dozen startups, three of which are still operating. He holds a Master of Science in Aeronautical and Astronautical Engineering from the Massachusetts Institute of Technology.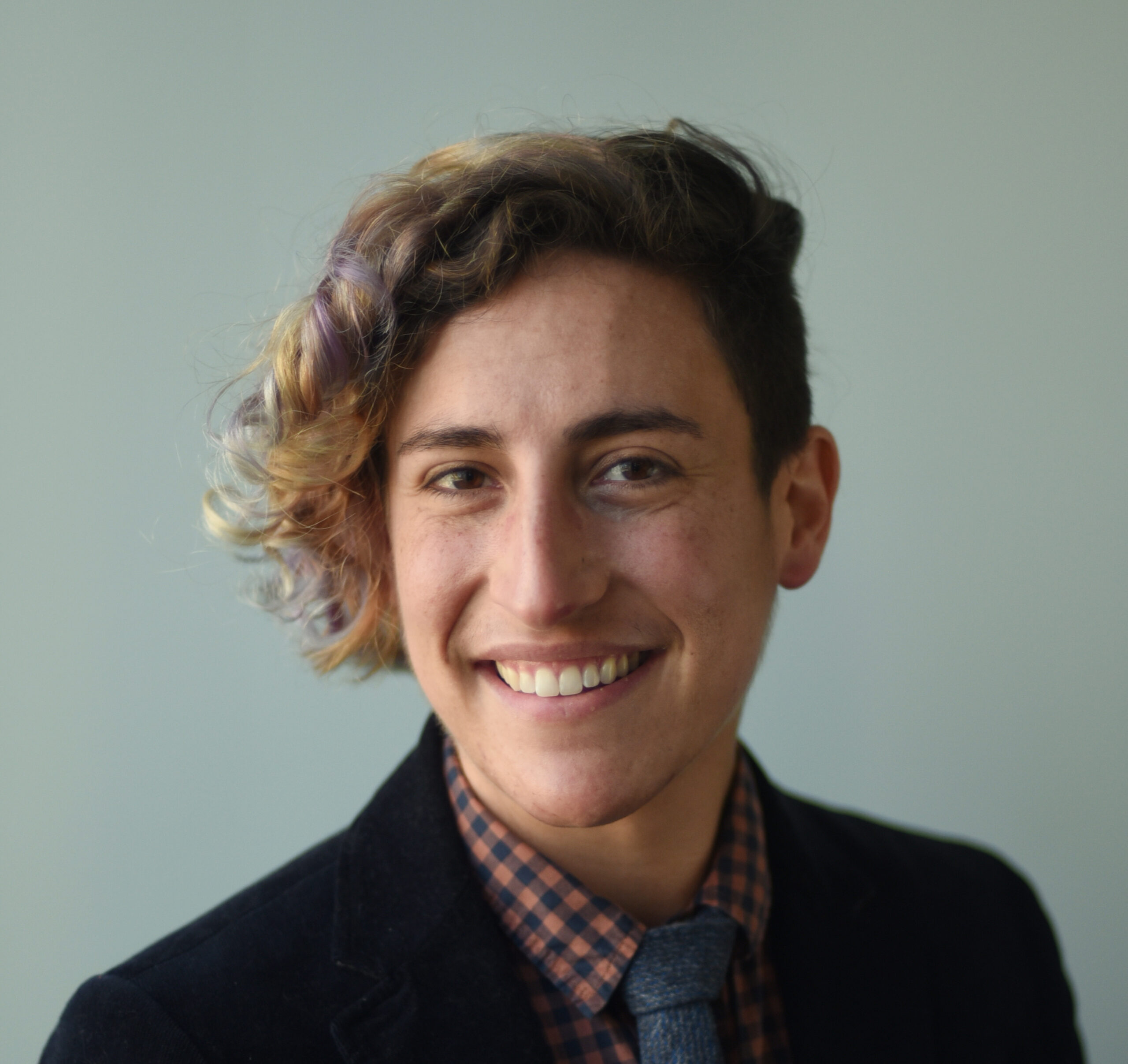 Nuri Sherif
Fair Housing Testing Coordinator, Community Legal Aid's Springfield Fair Housing Project (SFHP)
Nuri Sherif (they/them/theirs) is the Fair Housing Testing Coordinator with Community Legal Aid's Springfield Fair Housing Project (SFHP). Since starting with CLA, they have worked to build diverse housing testing capacity in Hampden County. Nuri has conducted systemic investigations related to gender identity and expression and is working to further expand sex-based testing throughout their service area. Outside of their work at CLA, Nuri is a part-time 3L at Western New England University School of Law and also works with Gender Identity Validation Services (GIVS) assisting individuals with name and gender-marker changes on vital identity documents. Nuri holds a Master's in History from the University of Massachusetts, Amherst where they studied LGBTQIA+ history.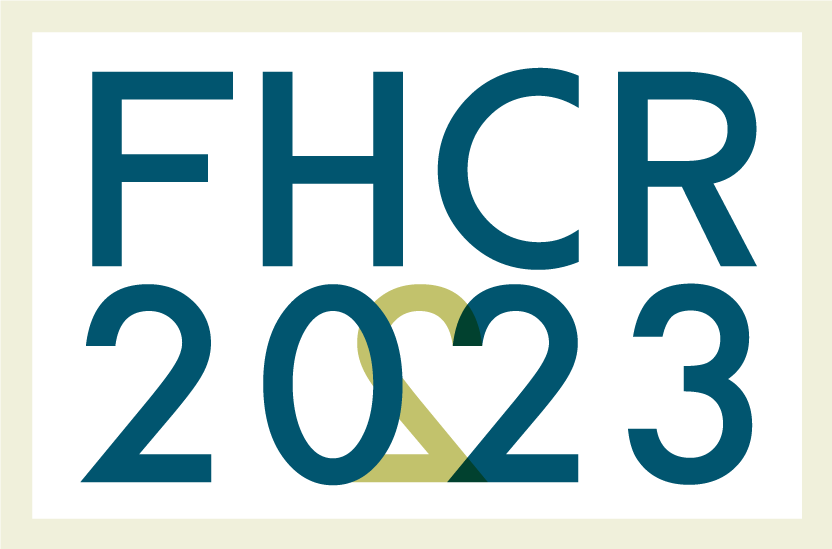 Sofia Stavraki
Supporting Neighborhood Opportunity in Massachusetts (SNO Mass) Coordinator, Division of Rental Assistance, MA Department of Housing and Community Development
Sofia Stavraki currently serves as the Supporting Neighborhood Opportunity in Massachusetts (SNO Mass) Coordinator in the Division of Rental Assistance at the MA Department of Housing & Community Development. In her role, she oversees the SNO Mass housing mobility program. Prior to joining the DHCD team, Sofia worked in the nonprofit sector focusing on housing and homelessness prevention work.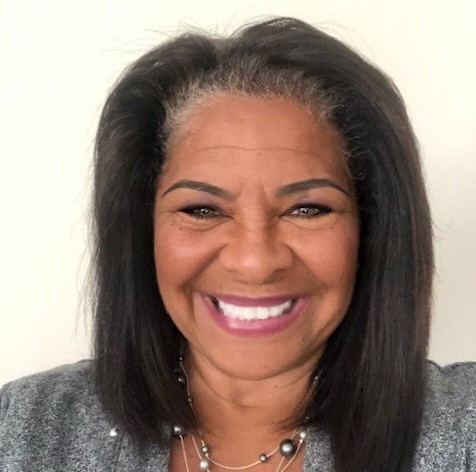 Jamie R. Williamson
District Director of the Philadelphia office of the Equal Employment Opportunity Commission (EEOC)
Jamie R. Williamson became the District Director of the Philadelphia office of the   Equal Employment Opportunity Commission (EEOC) in December of 2017. She is an experienced agency leader with a significant history of improving and transforming organizations.  Ms. Williamson was appointed by former Governor Deval Patrick to the Massachusetts Commission Against Dis­crim­ination (MCAD) in 2010 and became its Chair in 2014.  She served in that position until accepting the appointment as the EEOC's Philadelphia District Director. Prior to joining the MCAD, she was the exec­utive director of the Massa­chu­setts Fair Housing Center, a private non-profit fair housing organ­ization serving central and western Massachusetts. In 2005, she was appointed by the Supreme Judicial Court of Massachusetts to serve on the state's Access to Justice Commission. That commission was created by the Supreme Court to provide leadership, vision, and coordination in assuring access to civil justice for families and individuals in the Commonwealth. She is the Co-Founder of the Fair Housing and Civil Rights Conference. 
Rhonda Aubin-Smith
District Director for the Boston District Office of the Department of Labor
Rhonda Aubin-Smith, serves as the District Director for the Boston District Office of the Department of Labor, Office of Federal Contract Compliance Programs (OFCCP). Beginning her career with OFCCP in 2000, Rhonda has worked as a Compliance Officer and an Assistant District Director prior to taking on her District Director responsibilities in 2011. Prior to her work with the OFCCP Rhonda worked in the equal opportunity field with the State of Oklahoma and with the Department of the Air Force. Rhonda also served in the US Navy Reserves.  Rhonda holds a Bachelor Degree in Liberal Arts and a Masters in Human Relations. As the Boston District Director Rhonda ensures that her office uphold the purpose of the OFCCP – to enforce, for the benefit of job seekers and wage earners, the contractual promise of affirmative action and equal opportunity required of those who do business with the government. The Boston District Office covers Maine, New Hampshire, Rhode Island and Eastern Massachusetts.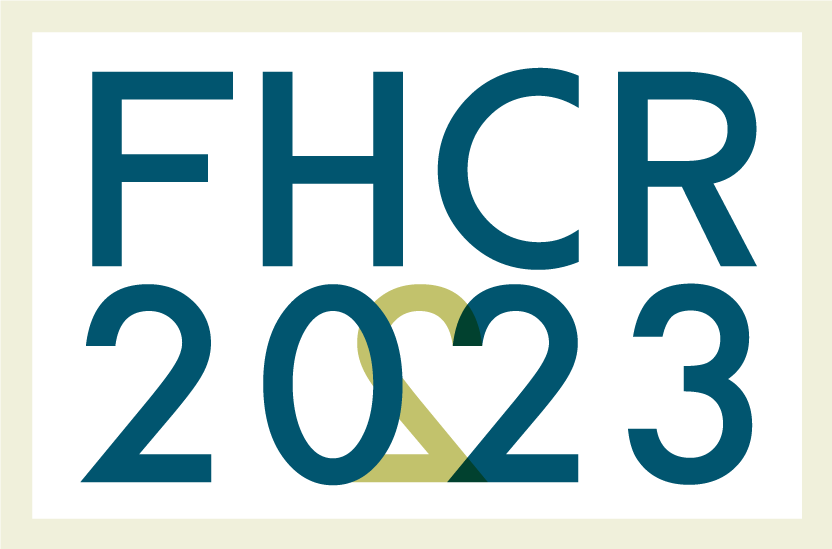 Jon Burke
Assistant Attorney General, Office of the Attorney General of Massachusetts
Jon Burke is an Assistant Attorney General in the Civil Rights Division of the Massachusetts Attorney General's Office. The Division is responsible for enforcing the Commonwealth's civil rights and anti-discrimination laws. Jon works on investigations and enforcement actions that address unlawful conduct in housing, education, government and other areas. Prior to joining the Attorney General's Office, Jon worked as a legal aid attorney in New York and Massachusetts.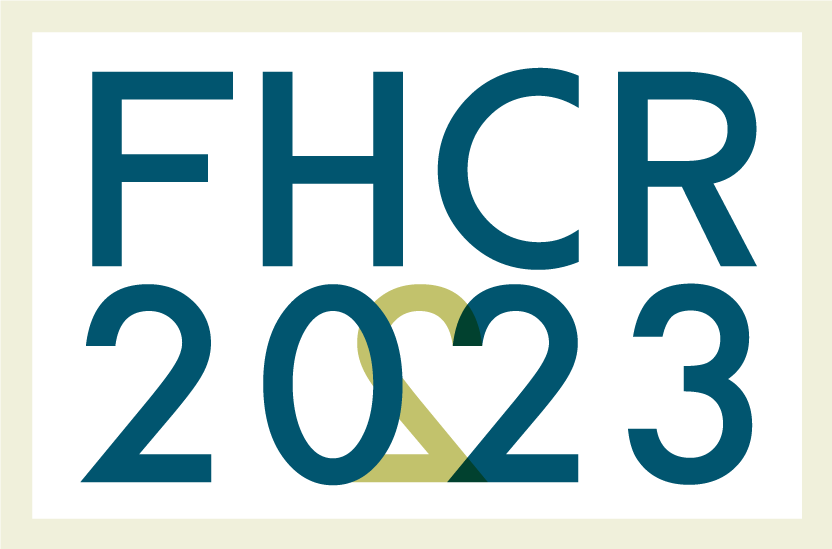 Maria Cuerda
Fair Housing Advocate, CT Fair Housing Center
Maria Cuerda runs fair housing tests, works directly with clients who believe they have been the victims of housing discrimination, and conducts education and outreach regarding fair housing laws.  She is particularly interested in using fair housing law and community organizing to overcome barriers faced by people with criminal records when looking for housing.  Before joining the Center, Ms. Cuerda worked as a legal services advocate for 20 years concentrating on issues facing undocumented immigrants, farm workers, and people receiving public benefits.  At Western Massachusetts Legal Services, she ran a project providing legal assistance to residents of the North End neighborhood of Springfield, the poorest census tract in the state of Massachusetts. A San Francisco native, Ms. Cuerda is a graduate of Smith College.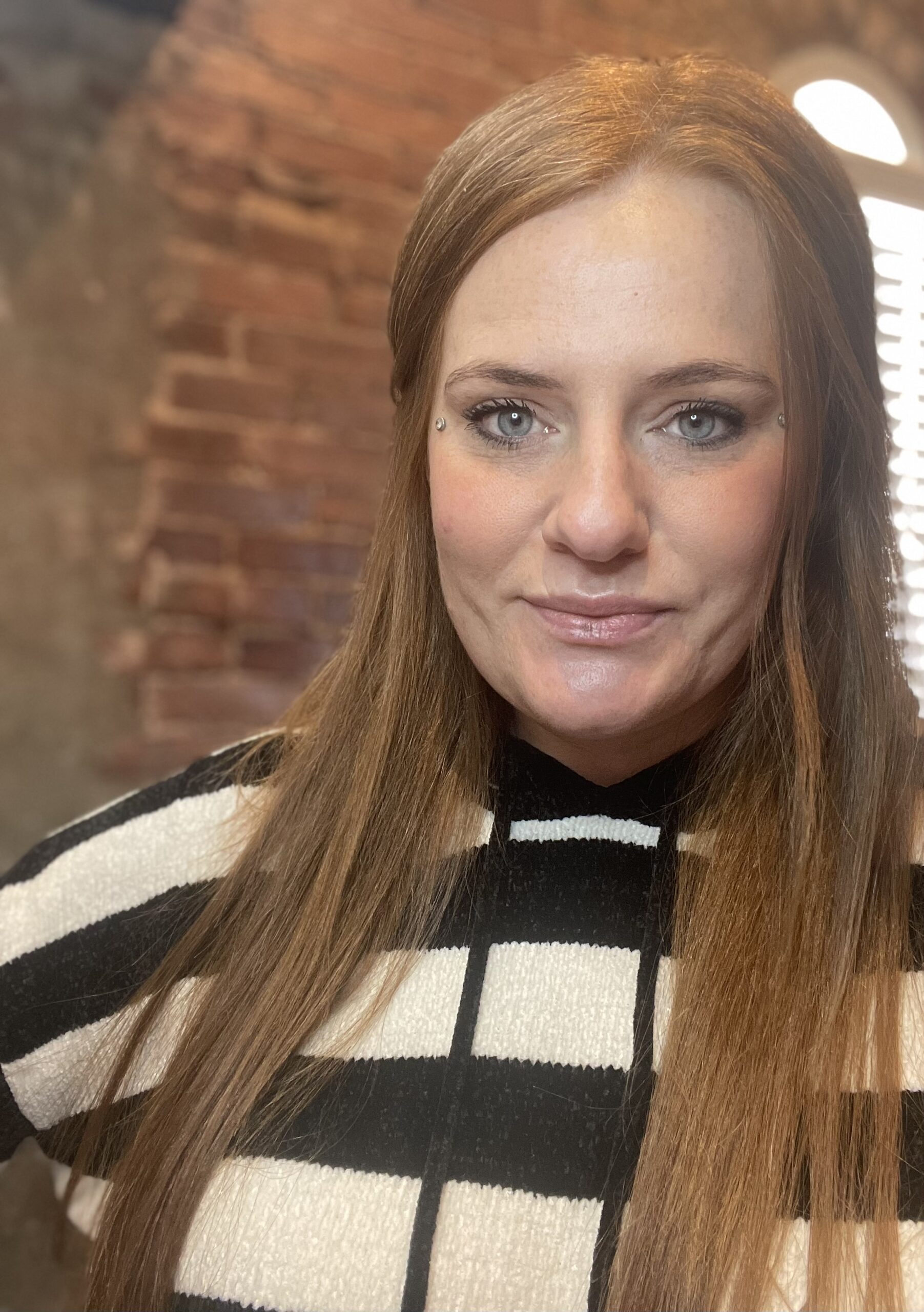 Desiree Demos
Senior Director of Community Based Programs, Living in Freedom Together (LIFT)
Desiree Demos moved to Worcester from Myrtle Beach, SC in August 2020 to continue her work to eliminate stigma and remove barriers that prevent survivors from accessing the support they need from our communities. Prior to joining LIFT, Desiree used her own experience to provide support to previously incarcerated women by helping them navigate post-release treatment, community resources, housing, and employment programs.
Desiree found her passion for advocacy work while being a liaison between the women she supported and the South Carolina Department of Probation, Parole, and Pardon Services (SCDPPPS), as well as South Carolina Department of Social Services (DSS).
As a Survivor of gender-based violence herself, she is committed to ensuring the voices of all survivors are driving change in systems that continuously oppress and victimize women. As the Senior Director of Community Based Programs Ms. Demos oversees all programs under HARBOR, LIFT's 24/7 Drop-In Center and 16-Bed Emergency shelter space which offers access to supportive and exit services for Survivors of Commercial Sexual Exploitation (CSE). She fosters a safe community for all Survivors to exist as they are today, providing love, compassion, and hope, while fighting for a future void of violence against women.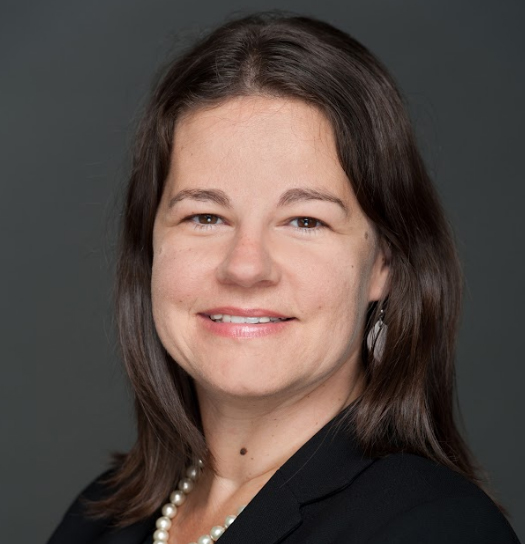 Pamela Heller
Staff Attorney, CT Fair Housing Center
Pamela Heller joined the CT Fair Housing Center as a foreclosure prevention staff attorney in 2011; she later began taking on fair housing cases as well. Prior to coming to the Center, she worked as a law clerk to the Honorable Ellen Ash Peters and to the Honorable William J. Sullivan at the Connecticut Appellate Court and as a legal research clerk at the Connecticut Superior Court.  Ms. Heller has taught as an adjunct faculty member at Elms College in Massachusetts and at the University of St. Joseph in Connecticut. She received a B.A. with honors in Comparative Studies in Race and Ethnicity from Stanford University, an MSW with a concentration in policy from the University of
Connecticut School of Social Work, and a J.D. with honors from the University of Connecticut School of Law.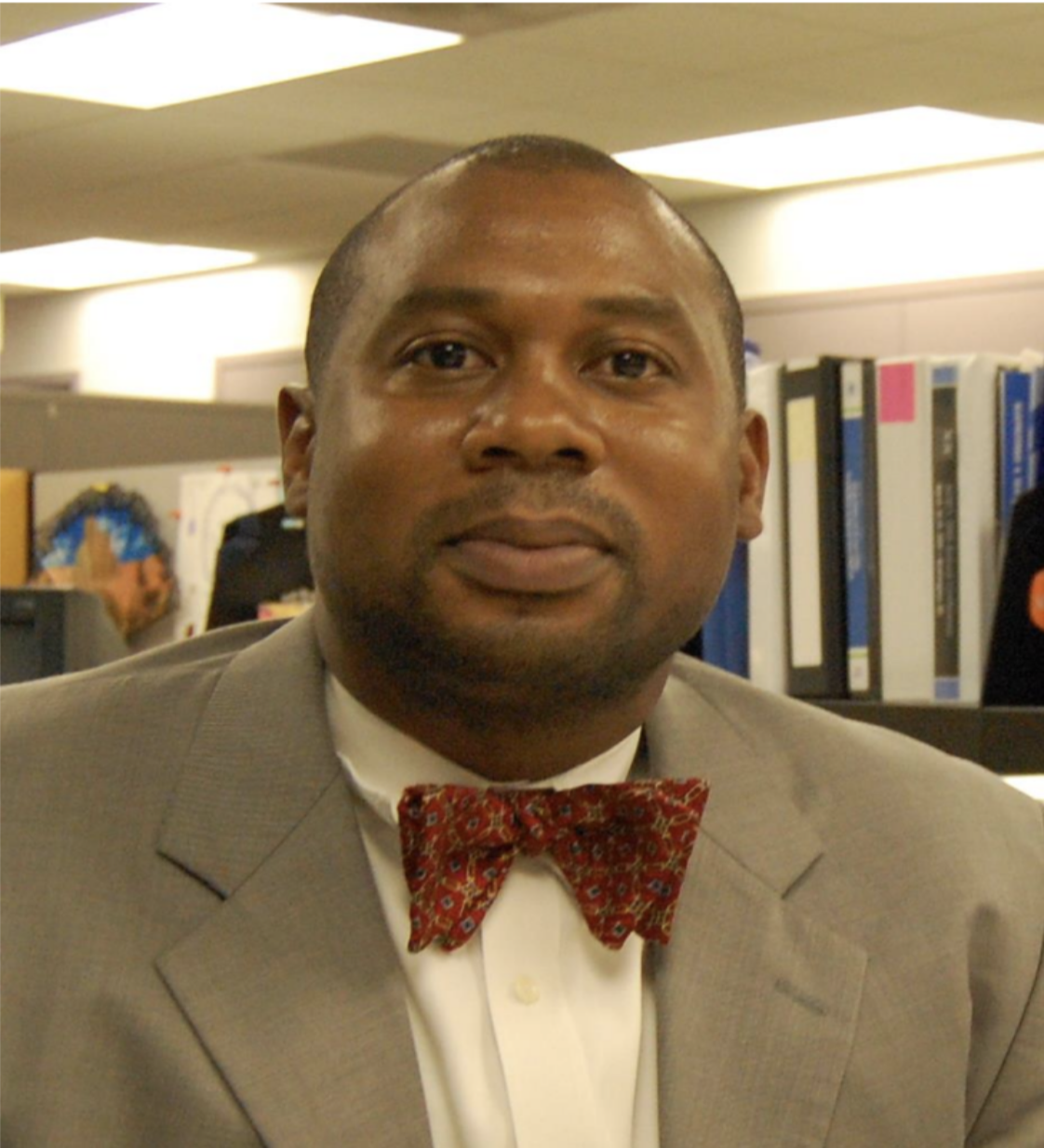 Jeffrey Paul May
District Director of the Philadelphia office of the Equal Employment Opportunity Commission (EEOC)
Jeffrey Paul May is a national expert on fair housing planning and affordable housing. He is the principal of International Development and Planning, LLC. A minority-owned consulting firm that specializes in assisting: government agencies, nonprofits, and private clients with plans, studies, analyses, and strategies to develop and preserve community and economic development investments. From 2008 to 2015, Mr. May has served as the Assistant Director of National Neighbors (NN), a program of the National Community Reinvestment Coalition. His responsibilities were to provide oversight of all NN's education, planning, compliance and enforcement activities occurring across the United States of America. In his previous post, he was the Project Director of the Fair Housing Program for DB Consulting Group, Inc. DB Consulting Group, Inc. is a minority-owned firm that provides support and technical assistance to federal agencies. Mr. May managed the firm's fair housing program investigation, research, planning, enforcement, and education activities throughout the country.
Prior to joining DB Consulting Group, Inc., he was the Municipal Services Consultant at Iconographx, Inc. His responsibilities were to provide clients with technical assistance, census data mapping and analysis services on affordable housing, fair housing, and urban planning and regional planning projects. Before joining Iconographx, Inc. he served as the Executive Director of the Greater New Orleans Fair Housing Action Center (GNOFHAC), a private non-profit organization established to address and eradicate housing discrimination throughout the state of Louisiana. Mr. May previously was the Member Services Director at the National Fair Housing Alliance (NFHA), an umbrella national civil rights organization made up of over eighty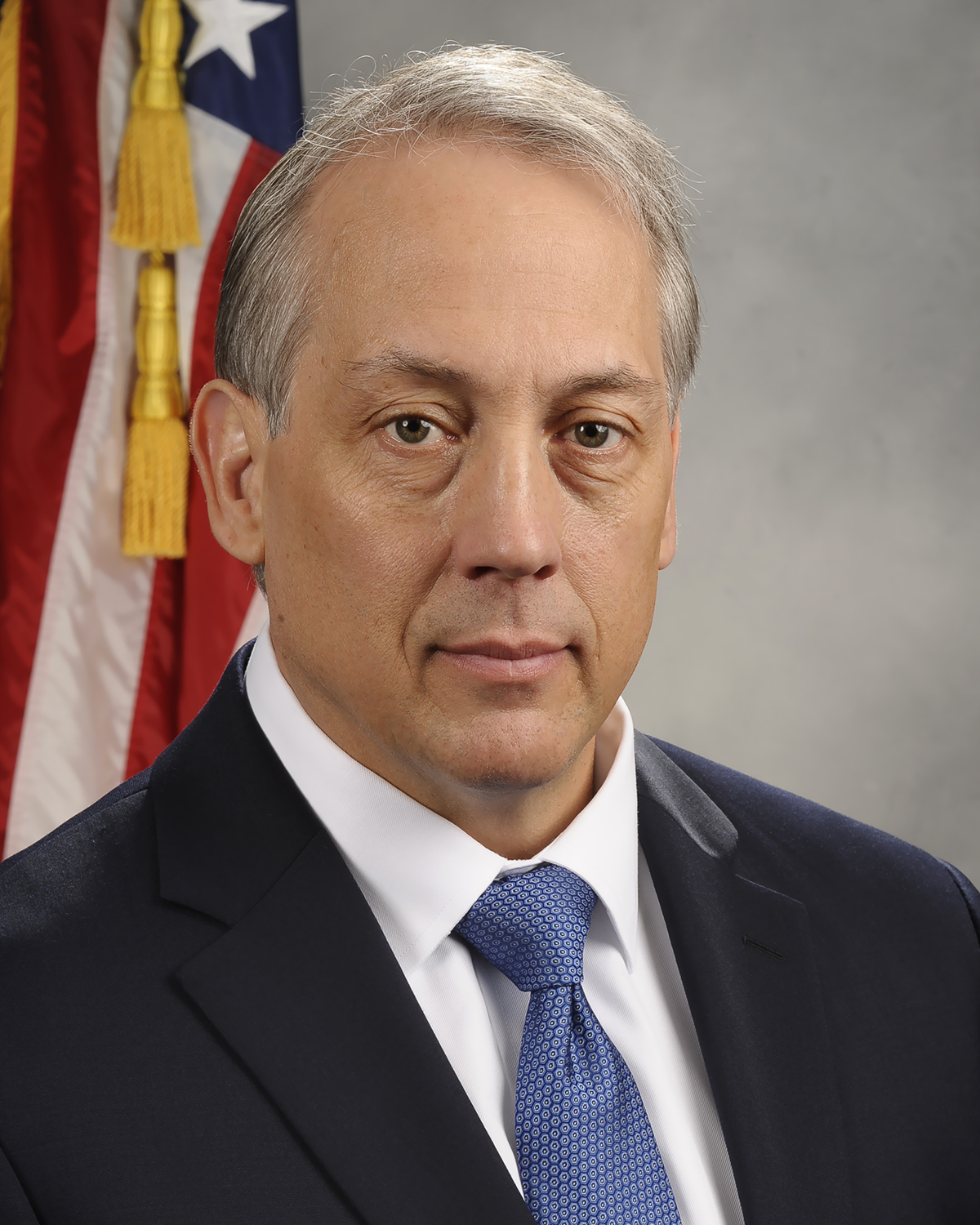 Gregory Nelsen
Special Agent, FBI Cleveland Field Office
Gregory D. Nelson FBI Director Christopher Wray named Gregory D. Nelsen as the special agent in charge of the Cleveland Field Office effective August 1, 2022. Mr. Nelsen most recently served as a deputy assistant director of the Criminal Justice Information Services Division in West Virginia.
Mr. Nelsen joined the FBI in 2001 as a special agent and was assigned to the Miami Field Office to work violent crime, drugs, gangs, and organized crime investigations. He was promoted in 2006 to supervisory special agent and transferred to the Weapons of Mass Destruction Directorate at FBI Headquarters in Washington. During his time in the WMDD, he was assigned to the CIA's Counter Terrorist Center/WMD Iraq Unit.
In 2008, Mr. Nelsen transferred to the FBI Academy in Quantico, Virginia, where he taught new agent trainees. In 2010, he was promoted to supervisor of human intelligence programs in the Buffalo Field Office in New York. He later supervised Buffalo's Joint Terrorism Task Force.
Mr. Nelsen transferred to the Pittsburgh Field Office in 2016, serving as the assistant special agent in charge of the Criminal Branch and the Pennsylvania resident agencies—smaller FBI offices under the authority of the Pittsburgh office. In 2017, he transitioned to ASAC over Pittsburgh's cyber and intelligence programs.
Mr. Nelsen was promoted in 2019 to section chief of the CJIS Division's National Threat Operations Section. CJIS provides a range of state of-the-art tools and services to law enforcement, national security and intelligence community partners, and the general public. In 2020, he was promoted to deputy assistant director of the CJIS Division's Operational Programs Branch.
Prior to joining the FBI, Mr. Nelsen was a police officer with the Virginia Beach Police Department in Virginia. He earned a bachelor's degree from St. Lawrence University in Canton, New York.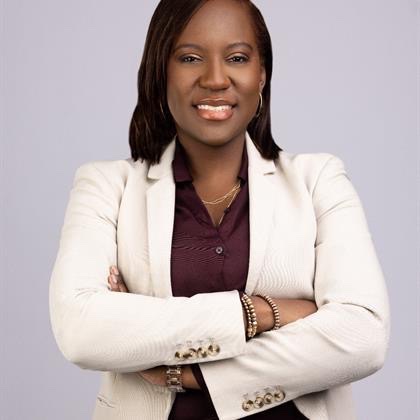 Rashida Rattray
Education and Outreach Coordinator, CT Fair Housing Center
Rashida Rattray joined the CT Fair Housing Center in 2020 as their Education and Outreach Coordinator. Rashida's professional experience is rooted in foreclosure prevention and mitigation counseling as well as legal administration. In her previous work as a housing counselor, Rashida assisted over 40 families gaining positive outcomes while going through foreclosure. She also has a strong background in community engagement that was fostered by her work for the City of Waterbury. At the Center, Rashida facilitates outreach to a multitude of different stakeholders by planning and executing fair housing trainings, maintaining the Center's social media channels, and brainstorming new ways to connect with the people we serve. She is actively pursuing her passion for advocating for people in all she does. She is currently enrolled at Trinity College as a Sociology major.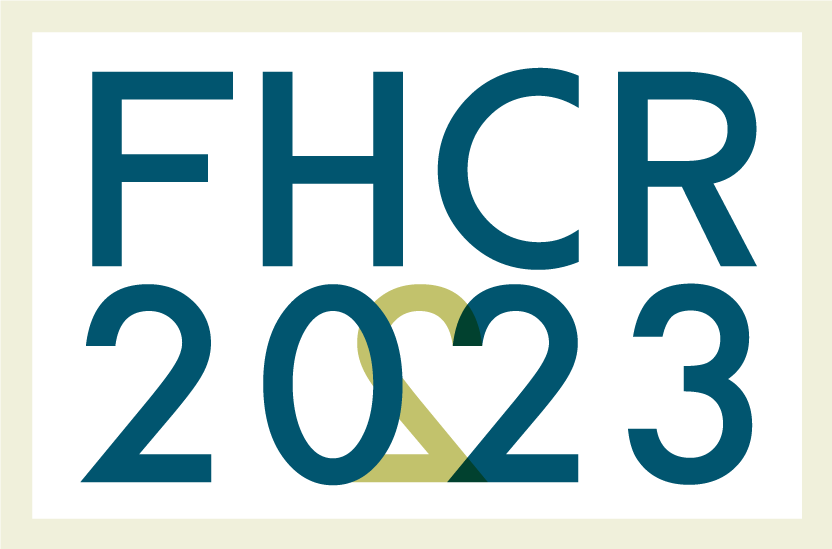 Jerry Smith
Jerry D. Smith Sr. leads the Federal Small Business Program at GSA as the New England Region's Small Business Technical Advisor (SBTA). Mr. Smith is a retired US Air Force Veteran (24 years) and a Federal Employee (20 years). His career of public and military service spans positions as the Manager of GSA's Regional Network Services Operations; Director Boston Defense Metropolitan Area Telecommunications System; Regional Coordinator for Federal Emergency Communications; Air Force Tactical and Fixed Communications Systems Engineer Manager; Combat Communications and IT Systems Installation Team Chief; NATO Survival to Operate (Emergency Management) Evaluator/Trainer; and as a United Nations Emergency Communications Planner.
Mr. Smith serves as the GSA New England liaison to the Small Business Administration (SBA), the New England states Procurement Technical Assistance Centers (PTACs), and Congressional Representatives' Economic Development staff located throughout
the New England states.
Mr. Smith holds Associate Degrees in Electronic Systems Technology and Electronic Engineering Technology; Bachelors in Electronic Engineering Technology; Masters in Human Relations (specializing in workplace diversity); Post Graduate Certificate in Sustainable Business Practices; Post Graduate Certificate in Project Management; and Post Graduate courses toward his PhD in Organization and Management.
He holds memberships in several service organizations including Alpha Phi Alpha Fraternity INC; Blacks in Government (Life Member); and Veterans of Foreign Wars (Life Member). He is the Founder and President Emeritus of GSA's Veteran Employees Resource Association, President Emeritus of the Salem MA Commons Neighborhood Association. He presently serves as the New England Minority Alumni Recruiting point of contact for Texas State University, in San Marcus TX; Oklahoma University, in Norman OK; and University of Vermont, in Burlington VT.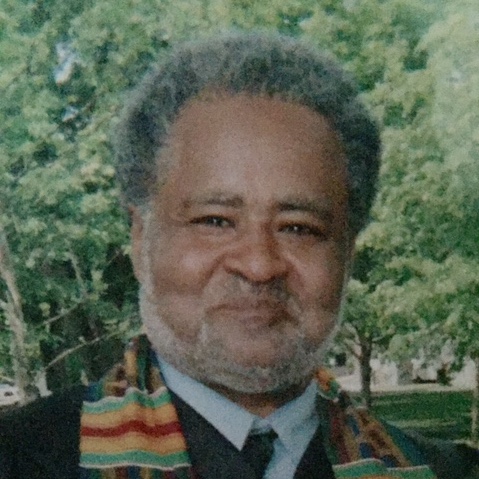 Robert L. Terrell
Fair Housing, Equity and Inclusion Officer for the Boston Housing Authority
Robert Terrell is a member of the Roxbury Neighborhood Council, the Boston NAACP, the Madison Park Development Corporation Board of Directors, the Citizen's Housing and Planning Association's Policy Leadership Council and Fair Housing Committee, Action for Equity's Housing Committee, and the Assessment of Fair Housing's Community Advisory Committee.
Mr. Terrell is currently the Fair Housing, Equity and Inclusion Officer for the Boston Housing Authority and a Part-Time Lecturer at Tufts University's Department of Urban and Environmental Policy and Planning. Mr. Terrell previously served as the Executive Director of the Fair Housing Center of Greater Boston.
Mr. Terrell's areas of research are many and varied but principle among them are; housing, economic development, public transportation, sustainable development, economic democracy, gentrification & displacement, civil rights and public policy.
His most recent projects include an investigation of gentrification and displacement in Roxbury, Massachusetts; the creation of a new Article within the City of Boston's Zoning Code to help prevent gentrification and displacement within transit corridors and participated in the creation of the new Assessment of Fair Housing for the City of Boston.
Mr. Terrell received his Masters in Public Policy from Tufts University (UEP) and his BA in Government and Sociology from Bowdoin College.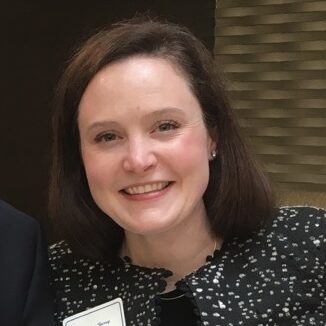 Kristen Barry
Program Compliance Branch Chief, Boston Regional Office of Fair Housing and Equal Opportunity (FHEO)
Kristen Barry joined HUD in September 2019 as an Equal Opportunity Specialist. In October 2020 Kristen became Program Compliance Branch Chief in the Boston Regional Office where she was responsible for a team of Equal Opportunity Specialists and served as FHIP GTR. In February 2023 Kristen started a new role as FHEO Region 1 Center Director. Prior to joining HUD, Kristen worked for a FHIP agency, the Equal Rights Center, in Washington, D.C., as Testing, Special Projects, and Compliance Program Manager, where she managed local, national and systemic testing investigations of discrimination in a variety of housing markets. Kristen also spent three years, first as an investigator, and then managing the Fair Housing Enforcement Program for Fairfax County, Virginia. Kristen holds a Bachelor of Science in Biology from Emmanuel College and a Juris Doctor from American University.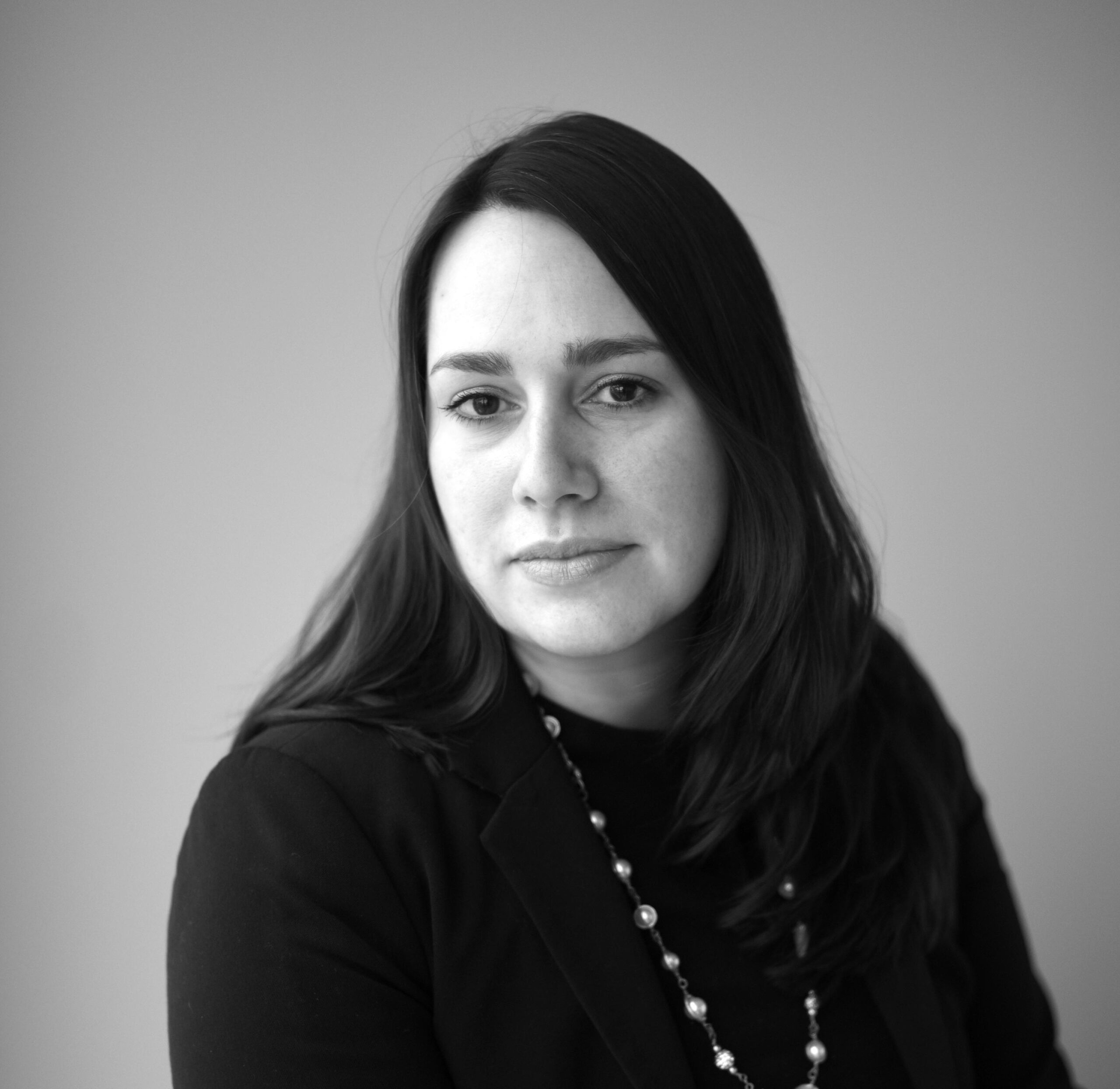 Michelin Cahill
Staff Attorney, Community Legal Aid, Worcester
Michelin Cahill is a Staff Attorney at Community Legal Aid in Worcester. She focuses on fair housing issues: representing clients in housing discrimination cases, defending against evictions or terminations where fair housing issues play a role in the case, and advocating for reasonable accommodations in housing. Prior to Community Legal Aid she worked at Victim Rights Law Center assisting victims of sexual violence with their civil legal needs related to privacy, safety, and housing. She also worked as the Intake Attorney at the ACLU Pennsylvania, assessing and investigating civil rights violations and overseeing a robust team of volunteers and interns. During law school she interned at Mazzoni Center Legal Services representing LGBTQ+ clients who experienced discrimination. Ms. Cahill attended law school at Villanova University Charles Widger School of Law and earned her undergraduate degree at The George Washington University.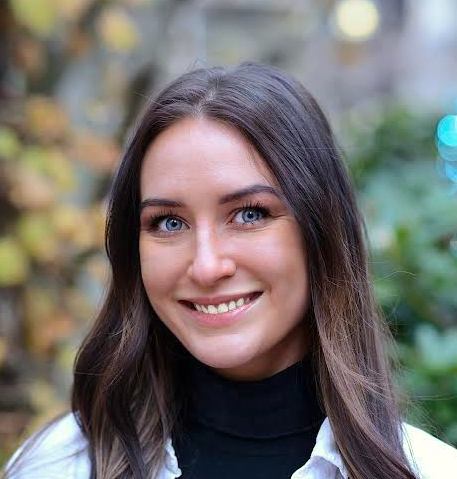 Eliza Davern
Eliza Davern joined Lawyers for Civil Rights (LCR) in 2021 as the Office Manager and Executive Assistant to the Director. In this role, Eliza provides critical technical and administrative support to management and staff on special projects and programmatic work across all strategic practice areas.Previously, Eliza served as a paralegal at MacMurray & Associates. She also served as an intern with The Borgen Project, where she worked on political affairs and legislative initiatives.Eliza graduated summa cum laude in 2018 from Bridgewater State University (BSU), where she studied Sociology, Women & Gender Studies, and Spanish. Eliza is a member of the BSU Honors College and Alpha Kappa Delta International Sociology Honors Society.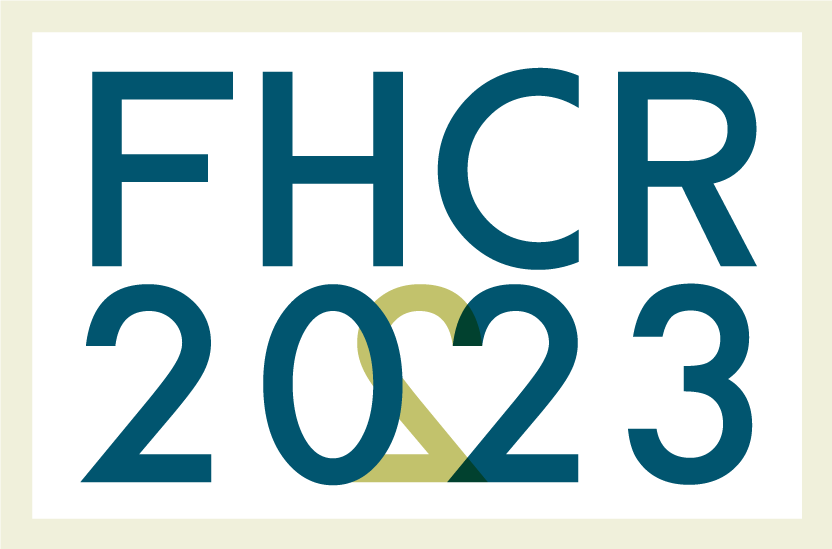 Jane Edmonstone
Senior Supervising Attorney – Fair Housing Unit, Community Legal Aid
Jane Edmonstone has worked for Community Legal Aid for over 15 years, and currently supervises the program's fair housing initiatives, including advocacy, investigations, and outreach. Jane has litigated fair housing claims at the MCAD, HUD, Housing Court, Superior Court, federal court, and the state Court of Appeals.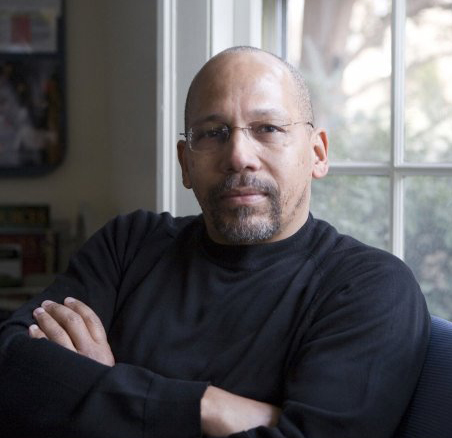 James Jennings
Professor Emeritus, Tufts University Department of Urban Environmental Planning and Public Policy
James Jennings is Professor Emeritus at Tufts University.  He served as a consultant to the Boston Housing Authority in its Assessment of Affirmatively Furthering Fair Housing with the City of Boston.  Dr. Jennings is also a member of the Community Advisory Committee which is assisting Boston with the implementation of fair housing goals.  Earlier, he served as senior evaluator for Boston's Demonstration Disposition Program. He has published widely on urban and community development issues.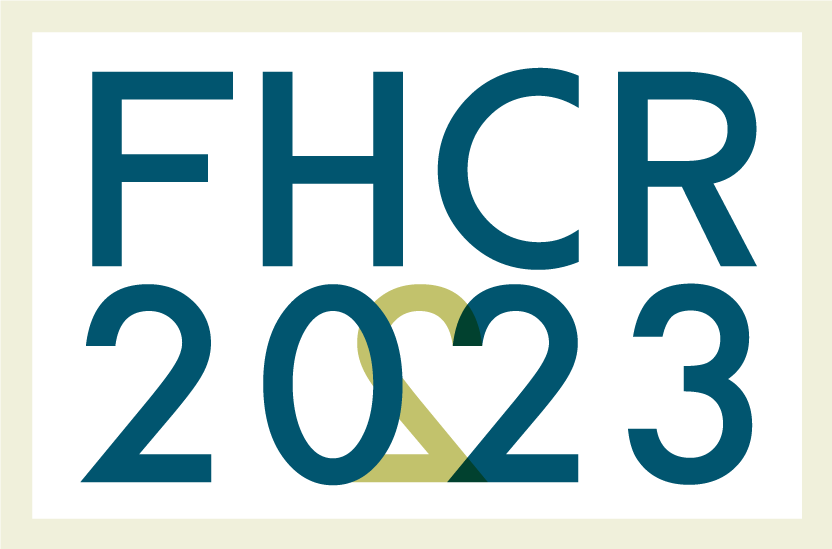 Michael D. Mitchell
Michael D. Mitchell Michael D. Mitchell has a longtime commitment to civil rights, and economic justice, having worked in the field of civil rights law enforcement for over 25 years. He currently serves as a consultant on fair housing, fair lending, and community development matters with International Development and Planning, LLC, a minority-owned consulting firm that specializes in assisting: government agencies, nonprofits, and private clients with plans, studies, analyses, and strategies to develop and preserve community and economic development investments.
He has previously worked for the Chickasaw Nation Industries where he served as an Instructor for the Patricia Roberts Harris National Fair Housing Training Academy. Mr. Mitchell has served as an Adjunct Professor of Law at Howard University School of Law since 2007, and is a frequent speaker at national and regional conferences.
 For over a decade he was the Director of National Neighbors, a program of the National Community Reinvestment Coalition (NCRC) where he was also the Vice President of Fair Lending. Mr. Mitchell spearheaded the Coalition's systemic fair lending initiatives, lead efforts to combat predatory lending and redlining, lead the national mystery shopping/testing program of lenders, conducted training on fair housing planning, fair lending enforcement, and provided technical assistance and fair housing capacity building training to state and municipal agencies and community organizations. Additionally, he managed the coalitions enforcement efforts and provided compliance and best practice partnership services to lenders and housing providers.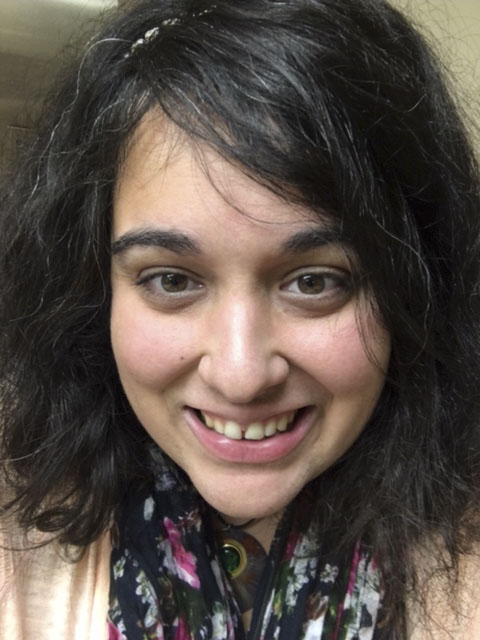 Andrea Puglisi
Digital Initiatives/Technology Librarian, Westfield State University
A privacy advocate through Library Freedom Project, Andrea's career in public and academic libraries has focused on the relationship between people and their use of technology and educating communities on the skills needed to safely navigate the digital information landscape. As Digital Initiatives/Technology Librarian at Westfield State University, Andrea also brings an understanding of the impact of monetized digital information systems on learning, discourse and polarization.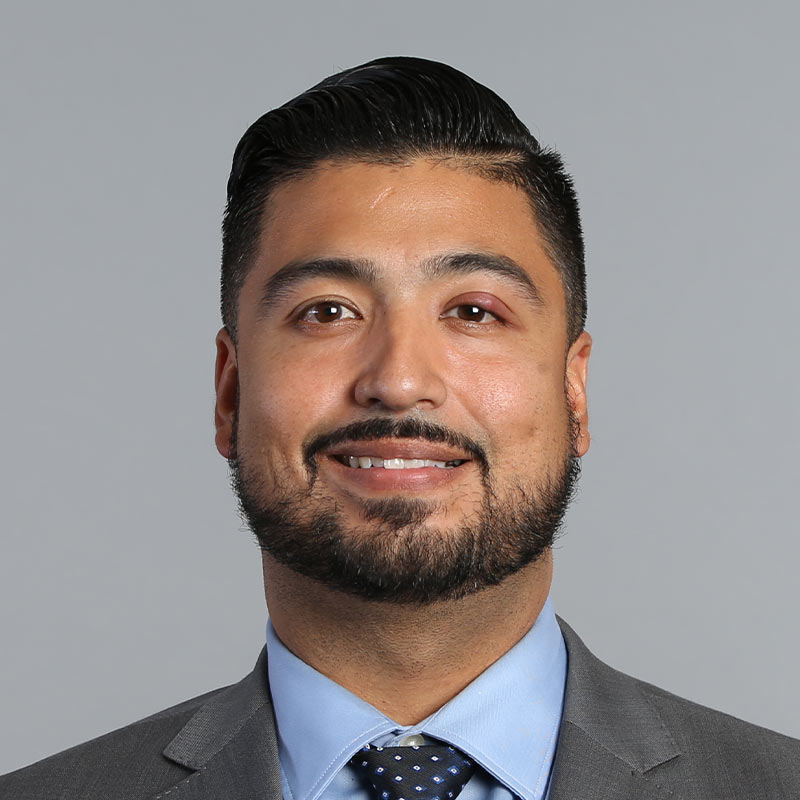 Michael A Rojas
District Outreach & Education Manager U.S. EEOC, New York District
Michael Rojas is the New York District Outreach & Education Manager for the Equal Employment Opportunity Commission (EEOC). He manages Community Outreach, Media Relations and Employer/HR Technical Training for New York, the 13 northern counties of New Jersey, and all of the New England States. Michael is also the Small Business Liaison which provides assistance to small businesses about the laws enforced by EEOC or about compliance with those laws involving workplace situations and best practices. He began his career in the government at the United States Department of Labor, Office of Federal Contract Compliance Programs implementing various region-wide programs, including; training, FOIA requests and administrative support. Michael worked in the private sector as an HR Generalist with duties including; payroll management, budget forecasting, recruiting, policy guidance implantation and performance management. He served in the United States Navy from 2001 – 2006 as a Personnel Specialist including support in Operation Enduring Freedom and Operation Iraqi Freedom. He received a Navy Unit Commendation and a Navy and Marine Corps Achievement medal. Michael holds a Bachelor's degree in Workforce Education and Development from Southern Illinois University Carbondale and his Masters in Human Resource Management from Long Island University Brooklyn Campus.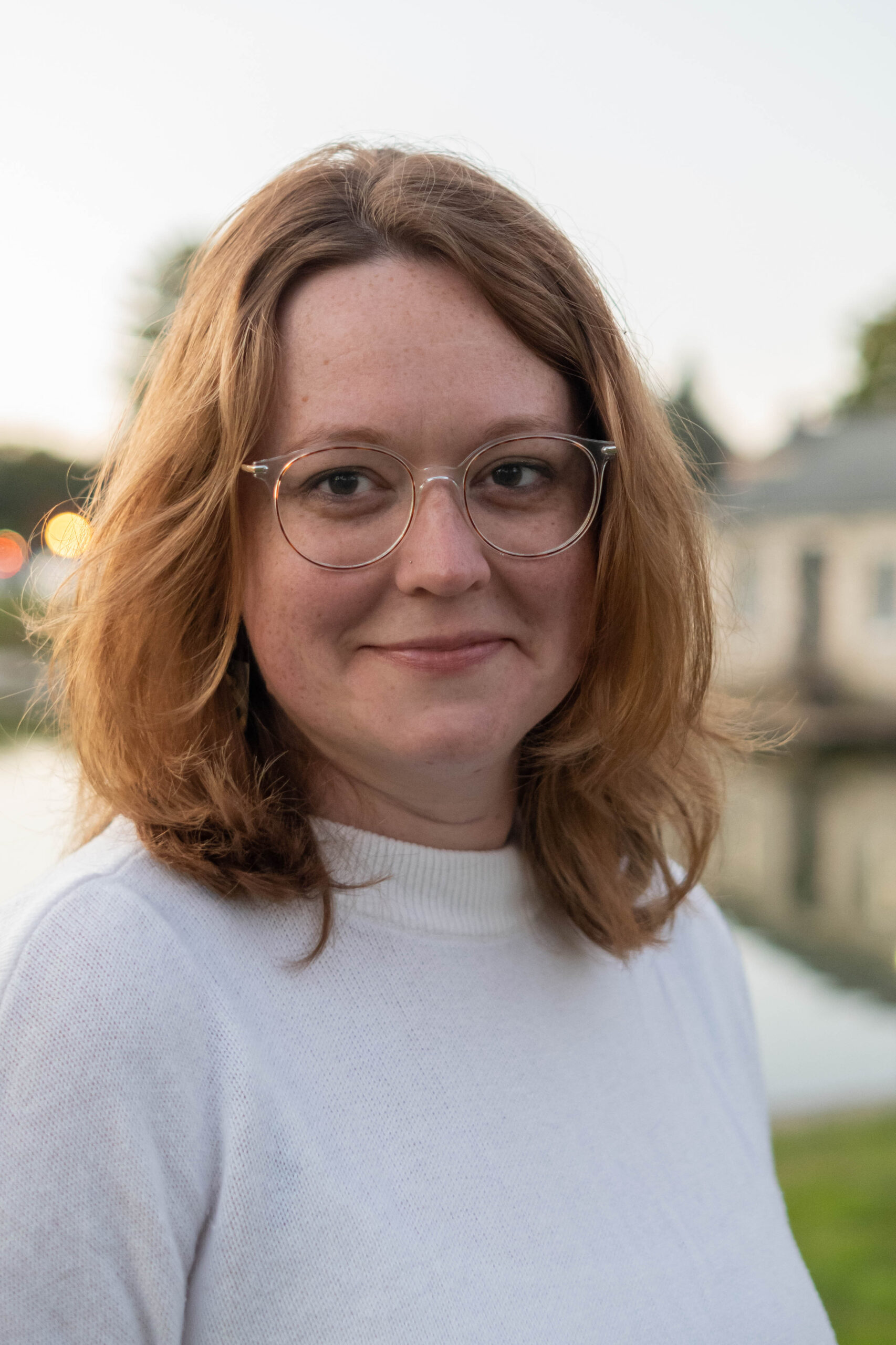 Megan Stanholtz
Megan Shanholtz is a grant manager based in Frederick, MD. Previously, she was a library director in rural Appalachia for seven years and deeply loves mountains, the arts, and connecting people to information as a result. She has a Masters in Library and Information Science from Clarion University of Pennsylvania and a Bachelor of Arts in English from Shepherd University.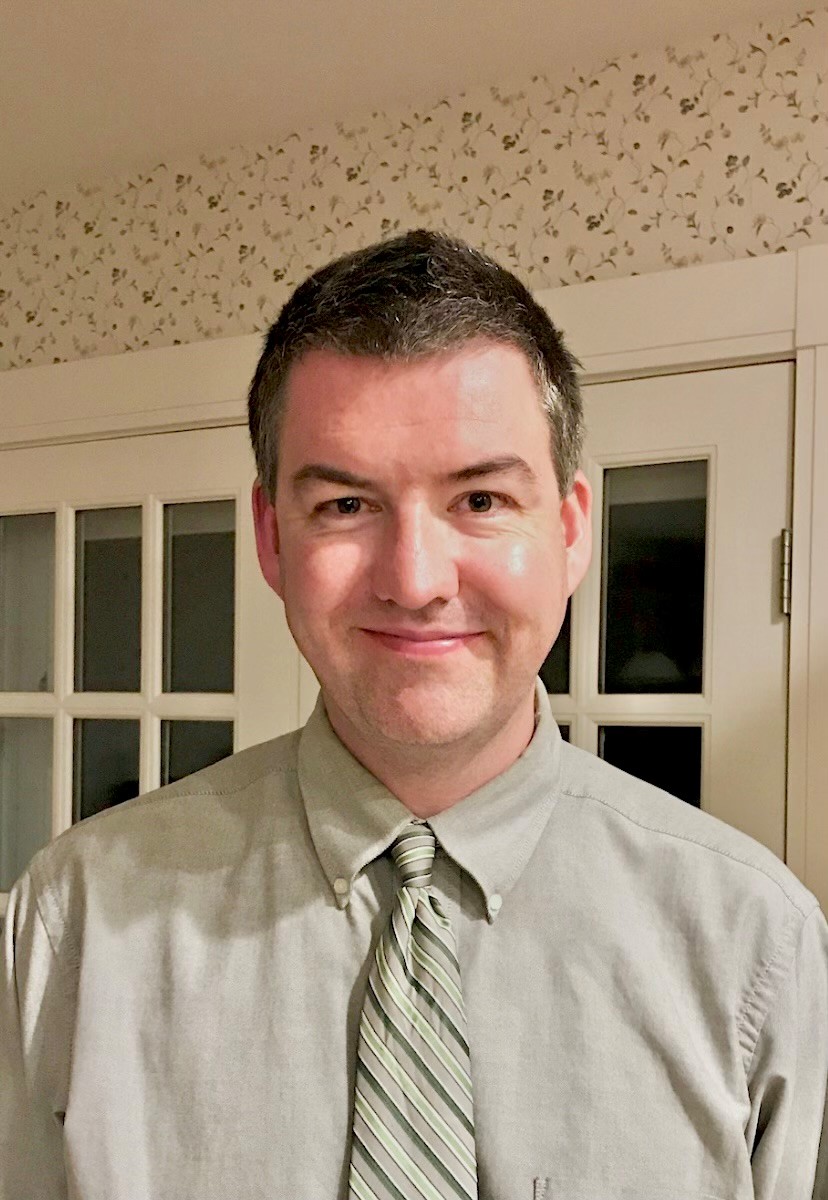 Dan Weaver
FHEO Region 1 Director, HUD
Daniel Weaver is the Region I Director of the Office of Fair Housing and Equal Opportunity at the United States Department of Housing and Urban Development. As the Regional Director, Daniel is responsible for all of the Department's Fair Housing operations in New England. Through his talented staff of 32 professionals, the office intakes and investigates hundreds of fair housing complaints each year. It also oversees the grants and operations of 13 Fair Housing Initiatives Program grantees, seven Fair Housing Assistance Program state and local government departments, and ensures compliance of all HUD grantees with the Department's civil rights laws and program requirements. Previously, Daniel served as the Enforcement Branch Chief for Region I for 10 years. As Branch Chief, he supervised hundreds of Fair Housing Act investigations all over the country, including a case that settled for 1.25 million dollars. Also during this time, he managed Region I's internship program for many years, with three of his former interns currently holding leadership roles in the region.
Daniel joined HUD in September 2006, after earning a J.D. from Quinnipiac University School of Law.  He is a member of the Massachusetts and Connecticut Bars and a 2003 graduate of the University of Massachusetts, Amherst. In June 2021, he completed the John F. Kennedy School of Government at Harvard University, Executive Education Senior Executive Fellows Program. He completed all five weeks of the National Fair Housing Training Academy and is a trained Coactive Coach. In his personal life he enjoys skiing, kayaking in the waters off Cape Ann, and supporting Boston's sports teams. He lives in Manchester-by-the-Sea with his wife and two children.