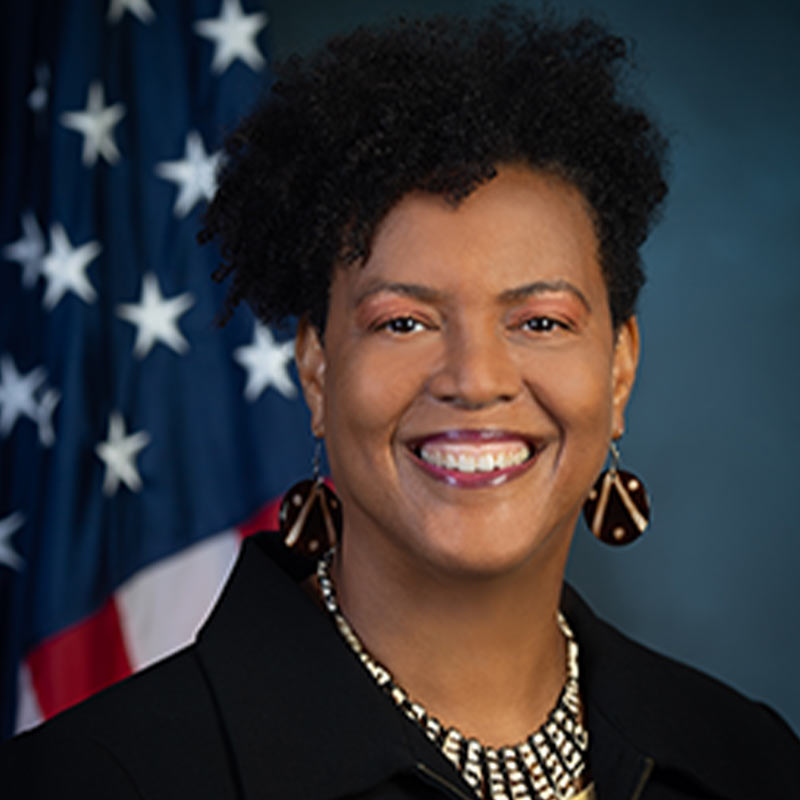 Demetria McCain
Principal Deputy Assistant Secretary Office of Fair Housing and Equal Opportunity, HUD
Demetria McCain joins HUD's team as the Principal Deputy Assistant Secretary for Fair Housing and Equal Opportunity. Prior to serving in this capacity, she spent fifteen years, most recently as president, at the Inclusive Communities Project (ICP). ICP is a Dallas-based affordable fair housing organization. Prior to becoming president, she oversaw operations, communications and ICP's Mobility Assistance Program, a housing mobility program that serves housing choice voucher holders who desire housing in low-poverty well-resourced neighborhoods throughout the seven-county Dallas/Fort Worth Metroplex. Conceived by Demetria, ICP's "Voices for Opportunity" initiative has provided advocacy training to voucher holders fighting for expanding housing options and Black and Latinx neighborhood groups seeking neighborhood equity.
Demetria is the recipient of the 2015 Texas Houser Award and has been a sought-after panelist and commenter on issues relating to affordable fair housing. She most recently appeared in Soledad O'Brien's Disrupt and Dismantle series, was a participant of The Atlantic's Breaking Ground forum and has written numerous fair housing opinion pieces about the need to expand housing options for low-income renters. She currently serves as an adjunct instructor at Coppin State University (Baltimore) where she teaches a Fair Housing and Homelessness course to upper-level undergraduate students.
Before joining ICP, Demetria worked as Equal Justice Works Fellow and staff attorney at the National Housing Law Project in Oakland, CA where she worked on preemption issues as they related to the USDA Section 515 rural housing program. As a staff attorney for the Neighborhood Legal Services Program of Washington, D.C., assigned to the southeast office, her portfolio primarily focused on landlord-tenant matters for low-income renters living in private and public housing.
Demetria has served on several local and national nonprofit boards. Beyond work and parenting her two young adult children, she engages in various local volunteer efforts through the Dallas Alumnae Chapter of Delta Sigma Theta Sorority, Inc., and her church. Demetria received her J.D. from Howard University School of Law, her master's degree from Brooklyn College, and her bachelor's degree from New York University.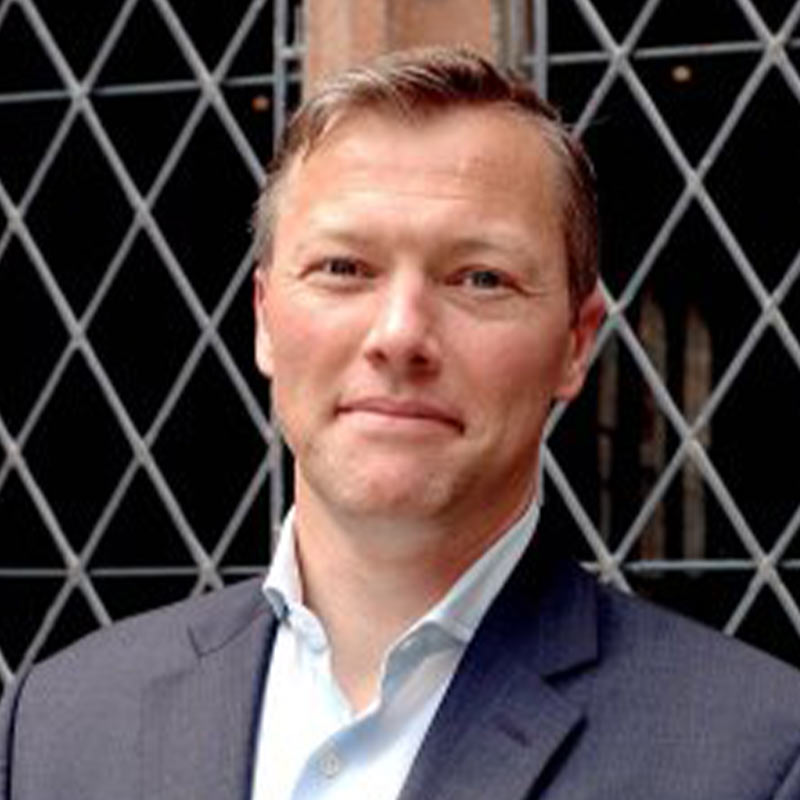 Matthew Desmond
Maurice P. During Professor of Sociology at Princeton University
Matthew Desmond is the is the Maurice P. During Professor of Sociology at Princeton University. After receiving his Ph.D. in 2010 from the University of Wisconsin at Madison, he joined the Harvard Society of Fellows as a Junior Fellow. He is the author of four books, including Evicted: Poverty and Profit in the American City (2016), which won the Pulitzer Prize, National Book Critics Circle Award, and Carnegie Medal, and PEN / John Kenneth Galbraith Award for Nonfiction. The principal investigator of The Eviction Lab.
Desmond's research focuses on poverty in America, city life, housing insecurity, public policy, racial inequality, and ethnography. He is the recipient of a MacArthur "Genius" Fellowship, the American Bar Association's Silver Gavel Award, and the William Julius Wilson Early Career Award. A Contributing Writer for the New York Times Magazine, Desmond was listed in 2016 among the Politico 50, as one of "fifty people across the country who are most influencing the national political debate."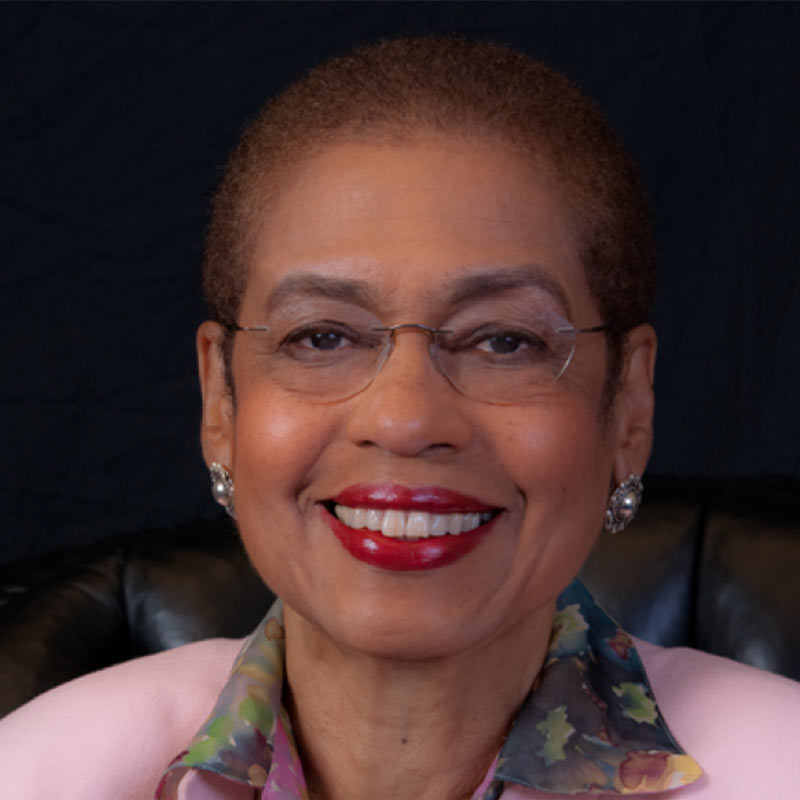 Eleanor Holmes Norton
Congresswoman for the District of Columbia
Congresswoman Eleanor Holmes Norton, now in her fifteenth term as the Congresswoman for the District of Columbia, is the Chair of the House Subcommittee on Highways and Transit. She serves on two committees: the Committee on Oversight and Reform and the Committee on Transportation and Infrastructure.
Before her congressional service, President Jimmy Carter appointed her to serve as the first woman to chair the U.S. Equal Employment Opportunity Commission. She came to Congress as a national figure who had been a civil rights and feminist leader, tenured professor of law, and board member at three Fortune 500 companies. Congresswoman Norton has been named one of the 100 most important American women in one survey and one of the most powerful women in Washington in another. The Congresswoman's work for full congressional voting representation and for full democracy for the people of the District of Columbia continues her lifelong struggle for universal human and civil rights.
Congresswoman Norton's accomplishments in breaking barriers for her disempowered district are matched by her success in bringing home unique economic benefits to her constituents. Among them are senatorial courtesy to recommend federal judges, the U.S. Attorney, and other significant federal law enforcement positions for the District; up to $10,000 per year for all D.C. high school graduates to attend any public U.S. college or university and up to $2,500 per year to many private colleges and universities; a unique $5,000 D.C. homebuyer tax credit, which has sharply increased home ownership in the District and was a major factor in stabilizing the city's population; and D.C. business tax incentives, including a significant wage credit for employing D.C. residents, which has maintained businesses and residents in the District.
Congresswoman Norton also has brought significant economic development to the District of Columbia throughout her service in Congress, creating and preserving jobs in D.C. The most significant are her work in bringing to D.C. the U.S. Department of Homeland Security headquarters compound, now under construction, and is the largest federal construction project in the country; her bill that is developing the 55 acre-Southeast Federal Center, the first private development on federal land; her work that resulted in the relocation of 6,000 jobs to the Washington Navy Yard; and her successful efforts to bring to the District the new headquarters for the U.S. Department of Transportation, and the Bureau of Alcohol, Tobacco, and Firearms, along with an additional Metro station at New York Avenue, which has resulted in the development of the NOMA neighborhood.
Congresswoman Norton helped end the city's most serious financial crisis in a century, in the 1990's,by achieving a historic package that for the first time restructured the financial relationship between Congress and the District, by transferring $5 billion in unfunded pension liabilities and billions more in state costs to the federal government.
The Congresswoman, who taught law full time before being elected, is a tenured professor of law at Georgetown University, teaching an upper-class seminar there every year. After receiving her bachelor's degree from Antioch College in Ohio, she simultaneously earned her law degree and a master's degree in American Studies from Yale University. Yale Law School has awarded her the Citation of Merit for outstanding alumni, and Yale Graduate School of Arts and Sciences has awarded her the Wilbur Cross Medal for outstanding alumni, the highest awards conferred by each on alumni. She is the recipient of more than 50 honorary degrees.
Before being elected, Congresswoman Norton served as a trustee on a number of public service boards, including the Rockefeller Foundation, and the Board of Governors of the D.C. Bar Association, as well as served on the boards of civil rights and other national organizations.
The Congresswoman is a third-generation Washingtonian, and is the mother of John Holmes Norton and Katherine Felicia Norton.
Rhonda Aubin-Smith
District Director for the Boston District Office of the Department of Labor
Rhonda Aubin-Smith, serves as the District Director for the Boston District Office of the Department of Labor, Office of Federal Contract Compliance Programs (OFCCP). Beginning her career with OFCCP in 2000, Rhonda has worked as a Compliance Officer and an Assistant District Director prior to taking on her District Director responsibilities in 2011. Prior to her work with the OFCCP Rhonda worked in the equal opportunity field with the State of Oklahoma and with the Department of the Air Force. Rhonda also served in the US Navy Reserves.  Rhonda holds a Bachelor Degree in Liberal Arts and a Masters in Human Relations. As the Boston District Director Rhonda ensures that her office uphold the purpose of the OFCCP – to enforce, for the benefit of job seekers and wage earners, the contractual promise of affirmative action and equal opportunity required of those who do business with the government. The Boston District Office covers Maine, New Hampshire, Rhode Island and Eastern Massachusetts.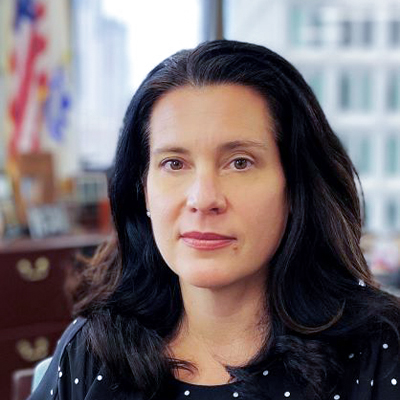 Deirdre Hosler
Massachusetts Commission Against Discrimination: General Counsel
Deirdre Hosler serves as General Counsel for the Massachusetts Commission Against Discrimination, after serving as Deputy General Counsel since 2017, and as Acting General Counsel for brief period of time. Attorney Hosler provides in-house counsel to the MCAD and manages the Legal Division, which prosecutes roughly half of the probable cause determinations issued by MCAD Investigating Commissioners and defends MCAD final decisions on judicial review in state court.  Attorney Hosler came to the MCAD from the MA Department of Public Safety, where she served as Deputy General Counsel for four years, advising a number of state boards responsible for promulgating regulations and holding administrative adjudicatory proceedings.  Prior to that, she was a trial attorney for the MA Department of Correction and an appellate criminal prosecutor for the State of Illinois.  She is a graduate of the University of Wisconsin-Madison and Tulane University School of Law.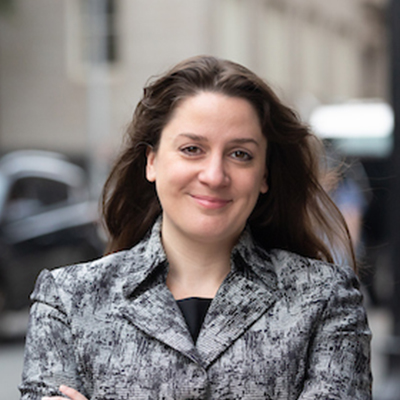 Catherine LaRaia
Suffolk Law School: Clinical Fellow and Director of Investigations and Outreach
Catherine LaRaia is a Clinical Fellow and Director of Investigations and Outreach in the Suffolk Law School's Housing Discrimination Testing Program (HDTP). Attorney LaRaia works with enforcement and legal service agencies to investigate discrimination complaints and coordinates testing related to systemic audits and larger research initiatives. Attorney LaRaia also provides trainings on state and federal fair housing laws to communities, real estate professionals and first time home buyers. Attorney LaRaia oversaw testing conducted as part of the recent study "Qualified Renters Need Not Apply: Race and Voucher Discrimination in the Metro Boston Rental Market." Prior to joining HDTP, Attorney LaRaia served as a public defender with Committee of Public Counsel Services for six years in District and Superior Courts throughout the Commonwealth.  Attorney LaRaia received her J.D. from Northeastern University School of Law and her bachelor's degree from the University of Massachusetts, Amherst.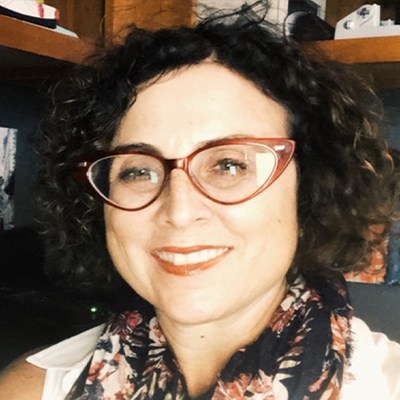 Susan Pezzullo Rhodes
U.S. Department of Health and Human Services: Regional Manager
Susan Pezzullo Rhodes serves as Regional Manager for the U.S. Department of Health and Human Services, Office for Civil Rights, New England. She has worked in civil rights and public service for over 25 years and has been with OCR since 2002 in various investigative, leadership, and management positions. Prior to joining OCR, her portfolio included Civil Rights Analyst for City of Seattle, Researcher for MA Fair Housing Study, and private practice.  Susan provides leadership, sets regional priorities, coordinates, and directs all of the regional office's enforcement, outreach and public education activities throughout the six New England states to ensure compliance with our nation's civil rights, conscience and religious freedom, and health information privacy and security laws. Susan holds degrees and certificates from University of Rhode Island, University of Massachusetts, and CUNY School of Law.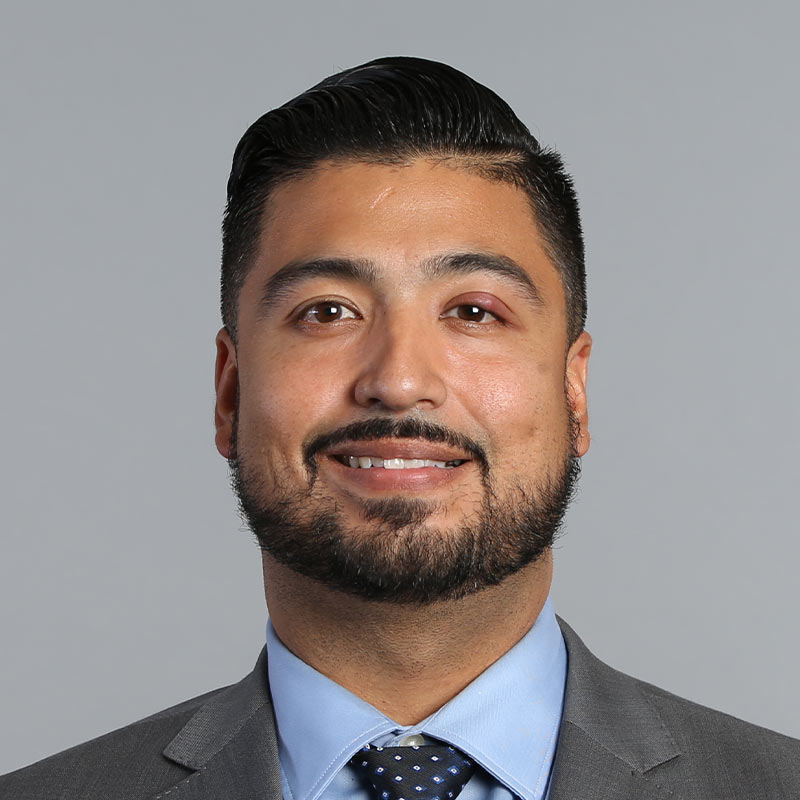 Michael A Rojas
District Outreach & Education Manager U.S. EEOC, New York District
Michael Rojas is the New York District Outreach & Education Manager for the Equal Employment Opportunity Commission (EEOC). He manages Community Outreach, Media Relations and Employer/HR Technical Training for New York, the 13 northern counties of New Jersey, and all of the New England States. Michael is also the Small Business Liaison which provides assistance to small businesses about the laws enforced by EEOC or about compliance with those laws involving workplace situations and best practices. He began his career in the government at the United States Department of Labor, Office of Federal Contract Compliance Programs implementing various region-wide programs, including; training, FOIA requests and administrative support. Michael worked in the private sector as an HR Generalist with duties including; payroll management, budget forecasting, recruiting, policy guidance implantation and performance management. He served in the United States Navy from 2001 – 2006 as a Personnel Specialist including support in Operation Enduring Freedom and Operation Iraqi Freedom. He received a Navy Unit Commendation and a Navy and Marine Corps Achievement medal. Michael holds a Bachelor's degree in Workforce Education and Development from Southern Illinois University Carbondale and his Masters in Human Resource Management from Long Island University Brooklyn Campus.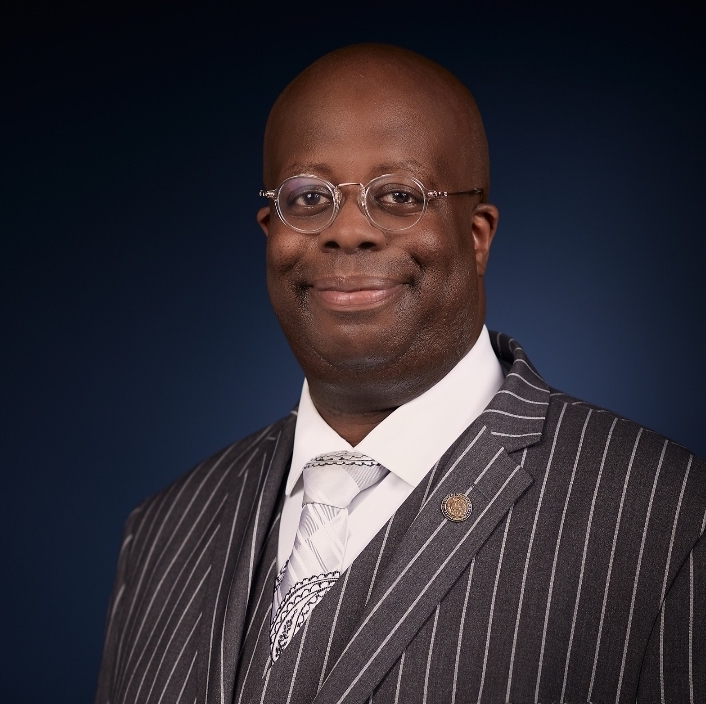 Chad Dion Lassiter
Executive Director of the Pennsylvania Human Relations Commission
Chad Dion Lassiter is a National Expert in the field of American Race Relations. Mr. Lassiter has worked on race, peace, and poverty-related issues in The United States of America, Africa, Canada, Haiti, Israel, and Norway, and is called upon frequently by media outlets to provide commentary on race relations and potential solutions.
He is the current Executive Director of the Pennsylvania Human Relations Commission, where he has legislatively delegated authority to investigate a complaint alleging the occurrence of unlawful discrimination in the areas of employment, housing and commercial property, education and/or regarding public accommodations that have been filed.
During his four year in this position, he has developed and launched a 'No Hate in Our State Townhall' to address the surge of White Nationalism in Pennsylvania, a 'Social Justice Lecture Series' providing an outlet for the communities in the State to discuss imperative issues and serves as a Racial Reduction Response team for those communities impacted by hatred. He oversees a staff of 87 with three Regional Offices that comprise the 67 Counties in Pennsylvania and manages an annual budget of $11 million dollars.
He has also developed programs under his appointment, such as a 'Global Social Justice Initiative', 'Black and Jewish Beloved Community Dialogue', and the 'College Race Dialogue Initiative.' Mr. Lassiter received his Master's degree from the University of Pennsylvania Graduate School of Social Work, where he was the A. Phillip Randolph Award winner in 2001 and he received his bachelor's degree in Social Work from Johnson C. Smith University in 1995.
On November 18th, 2019, Mr. Lassiter was inducted into the University of Pennsylvania's School of Social Policy and Practice Alumni Hall of Fame.  On October 26, 2021, Mr. Lassiter was chosen as National Association of Social Workers, Pennsylvania Chapter Social Worker of the Year for 2021.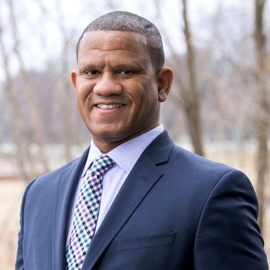 Alvin Tillery
Director of the Center for the Study of Diversity and Democracy and Associate Professor of political science at Northwestern University
Dr. Tillery is Director of the Center for the Study of Diversity and Democracy and Associate Professor of political science at Northwestern University. He is a frequent national commentator on diversity, equity, and inclusion issues. He is also the principal of Analytic Insights Consulting, LLC.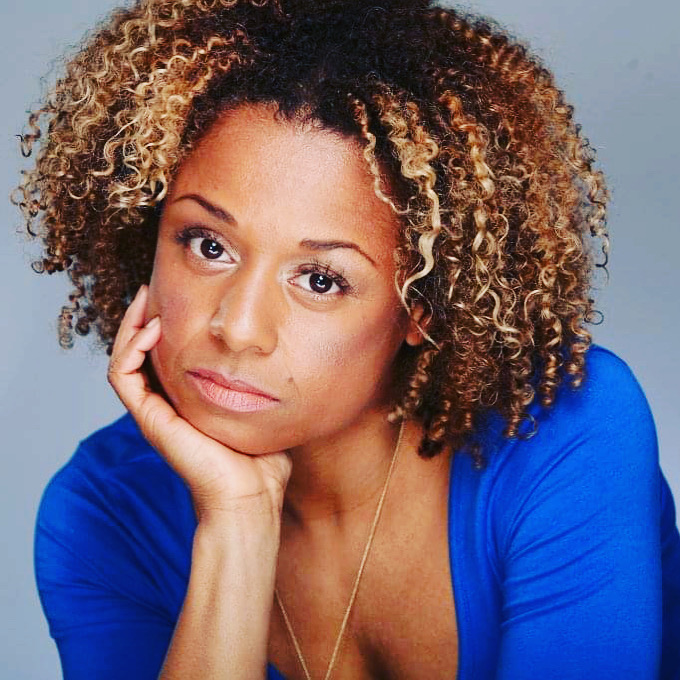 Dana Rebeiro
Massachusetts Liaison, Vineyard Wind
Dana Rebeiro
  focuses on community outreach and engagement for Vineyard Wind's projects. Recently, Dana served on the New Bedford City Council where she advocated for homeowners and working residents in the city on various community issues, building partnerships with different organizations to raise the profile at city and state level. While serving in council Dana collaborated with the New Bedford Port Authority to bring the aquaculture industry to the city, helping to diversify an already thriving maritime industry in the region. She worked closely with the International Longshoreman's Association to advocate for much needed improvements to the Pier. Dana proudly serves on the committee for the Cape Verdean Recognition Parade as her Grandmother was one of the founders. She sits on the steering committee of AHA! a highly celebrated monthly arts and culture event in New Bedford.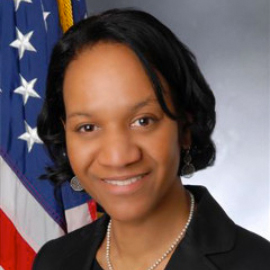 Charlotte A. Burrows
Chair, U.S. Equal Employment Opportunity Commission
Charlotte A. Burrows was designated by President Biden as Chair of the EEOC on Jan. 20, 2021.  She was initially nominated to serve as a Commissioner of the U.S. Equal Employment Opportunity Commission (EEOC) in 2014.  The U.S. Senate later unanimously confirmed her to a second term ending in 2023. 
Chair Burrows has advocated for strong civil rights protections and robust cooperation between the Commission, employers, and employees to advance equal opportunity in the workplace.  She seeks to enhance the Commission's enforcement of all laws within its jurisdiction, focusing in particular on initiatives to combat harassment, foster pay equity, and advance diversity and inclusion.  While at the Commission, she has worked to increase the agency's outreach to Native Americans, vulnerable immigrant and migrant communities, and other traditionally underserved populations.  In addition, Chair Burrows is particularly interested in the impact of technology and big data on civil rights and employee privacy.
Prior to her appointment to the EEOC, Chair Burrows served as Associate Deputy Attorney General at the U.S. Department of Justice (DOJ), where she worked on a broad range of civil and criminal matters, including employment litigation, voting rights, combatting racial profiling, and implementing the Violence Against Women Act, among others.
Chair Burrows previously served as General Counsel for Civil and Constitutional Rights to Senator Edward M. Kennedy on the Senate Judiciary Committee and later on the Senate Committee on Health, Education, Labor and Pensions.  During her time on Capitol Hill, she worked on a variety of legislative initiatives, including the Lilly Ledbetter Fair Pay Act of 2009 and the Americans with Disabilities Act Amendments Act of 2008.
Chair Burrows also held several roles in the Civil Rights Division's Employment Litigation Section at DOJ, including Deputy Chief of the Section.  There, she represented the United States in all phases of civil litigation, including trial, to enforce Title VII of the Civil Rights Act of 1964.
Earlier in her career, she served as a judicial clerk on the U.S. Court of Appeals for the Third Circuit and was an associate at Debevoise & Plimpton, LLP.
Chair Burrows received an A.B. from Princeton University and a J.D. from Yale Law School.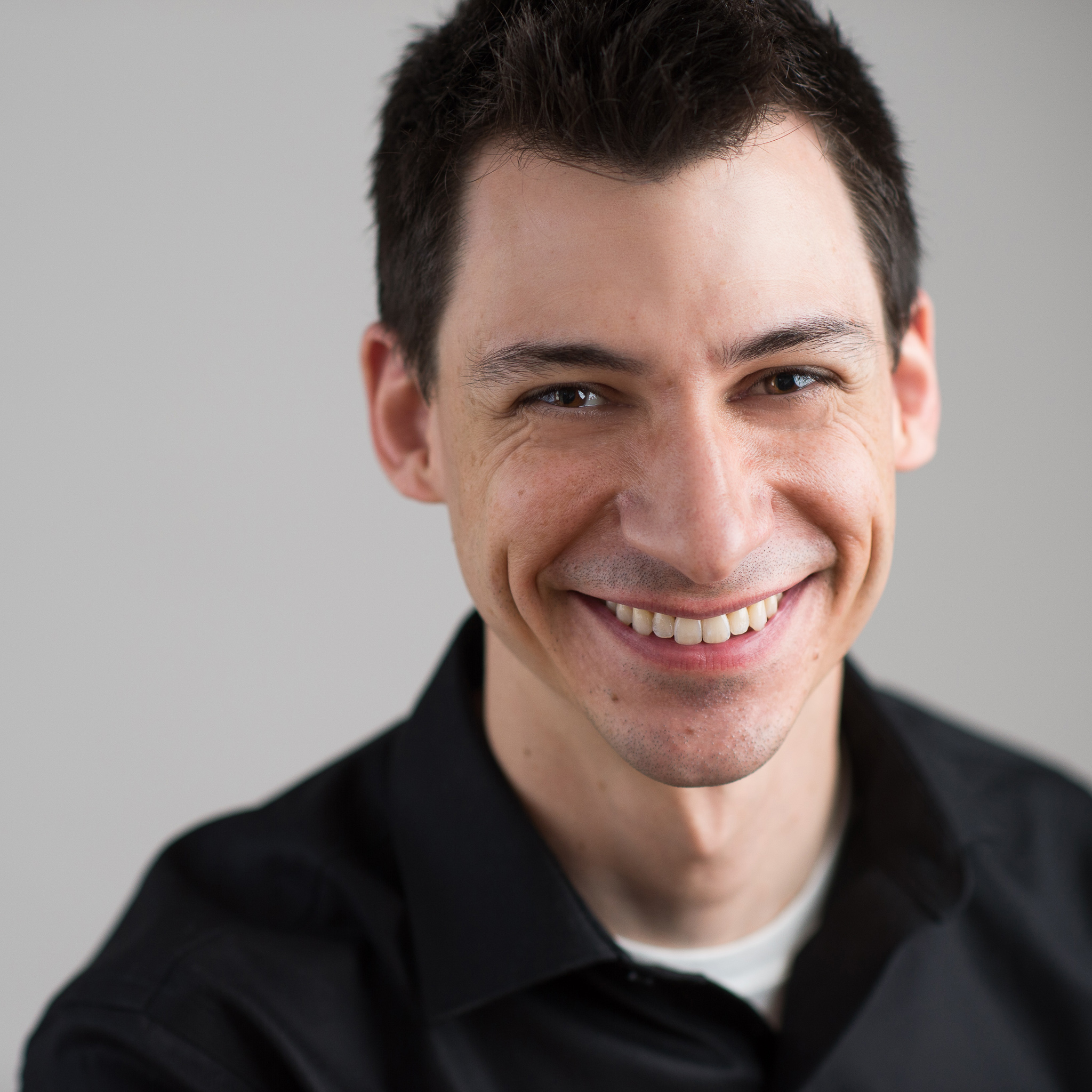 Douglas Quattrochi
Executive Director, MassLandlords
Douglas Quattrochi is the Executive Director of MassLandlords, Inc., a 501(c)6 nonprofit trade association with a legal purpose to create better rental housing by helping owners run sustainable, compliant, quality businesses and by fostering cooperation between landlord and renter advocacy organizations. MassLandlords has over 2,400 members in good standing and 10 full time equivalent. They operate the Certified Massachusetts Landlord™ program, which includes a computer adaptive test to train landlords. Doug has cofounded half a dozen startups, three of which are still operating. He holds a Master of Science in Aeronautical and Astronautical Engineering from the Massachusetts Institute of Technology.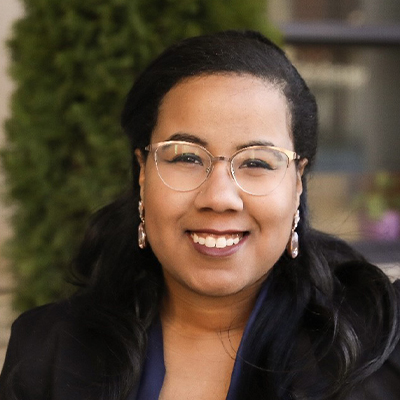 Kelly F. Vieira
HDTP: Clinical Fellow and Test Coordinator
Kelly Vieira is a Clinical Fellow and Test Coordinator for the HDTP. She joined HDTP as part of a joint project with the City of Boston's Office of Fair Housing & Equity. Her work primarily focuses on performing discrimination testing throughout the neighborhoods of Boston, with a special focus on discrimination based on race and source of income. She is a proud Suffolk Law alum who received her Juris Doctor in 2019. In 2015, she earned a Bachelor's degree at Tufts University.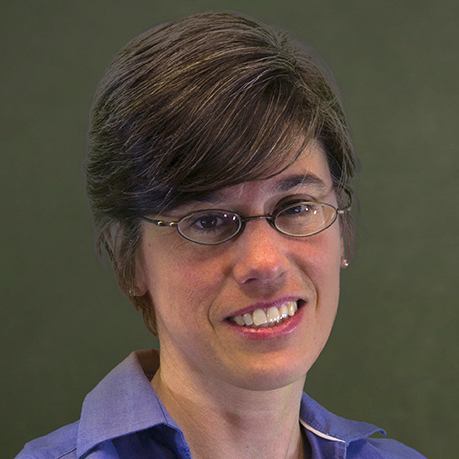 Giovanna Shay
Litigation and Advocacy Director, Greater Hartford Legal Aid
Giovanna Shay supports GHLA's attorneys in all practice areas. Giovanna served as a staff attorney at the Public Defender Service for the District of Columbia and as a Robert M. Cover Fellow at the Yale Legal Services Organization, where she helped to supervise students in the Complex Federal Litigation Clinic and in the inaugural year of Yale's Supreme Court Clinic.  Earlier in her career, she was a Soros Justice Fellow at the ACLU National Prison Project and law clerk to then-Senior Justice Ellen Ash Peters at the Connecticut Supreme Court.  Immediately before joining GHLA in 2014, Giovanna was a tenured Professor of Law at Western New England University School of Law, where she taught courses including Professional Responsibility and Domestic Violence, and her research focused on over-incarceration.  She is a graduate of Pomona College and Yale Law School.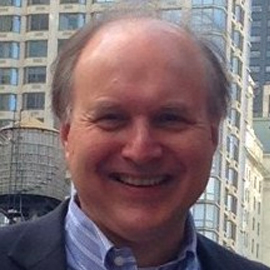 James Parrot
Director of Economic and Fiscal Policies at the Center for New York City Affairs at The New School
James A. Parrott is Director of Economic and Fiscal Policies at the Center for New York City Affairs at The New School. Parrott's recent research focuses on the ongoing economic impact of the Covid-19 crisis in New York City, and an analysis of the magnitude of gig and other low-paid independent contract work in New York. Parrott co-authored, along with UC Berkeley's Michael Reich, the policy analysis report supporting the first-in-the-nation minimum pay standard for app-dispatched drivers in New York City and a similar study for the City of Seattle. He is a member of the New York City Advisory Commission on Property Tax Reform. Parrott has a bachelor's degree from Illinois Wesleyan University and a master's and Ph.D. in economics from the University of Massachusetts.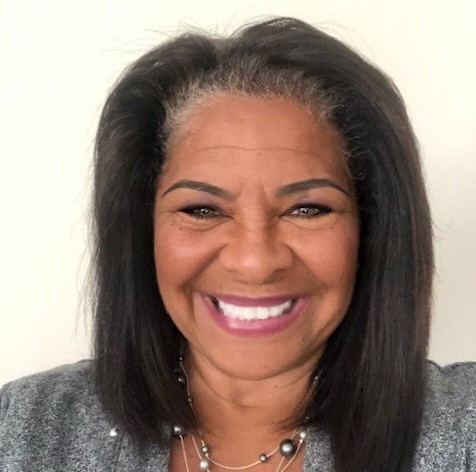 Jamie R. Williamson
District Director of the Philadelphia office of the Equal Employment Opportunity Commission (EEOC)
Jamie R. Williamson became the District Director of the Philadelphia office of the   Equal Employment Opportunity Commission (EEOC) in December of 2017. She is an experienced agency leader with a significant history of improving and transforming organizations.  Ms. Williamson was appointed by former Governor Deval Patrick to the Massachusetts Commission Against Dis­crim­ination (MCAD) in 2010 and became its Chair in 2014.  She served in that position until accepting the appointment as the EEOC's Philadelphia District Director. Prior to joining the MCAD, she was the exec­utive director of the Massa­chu­setts Fair Housing Center, a private non-profit fair housing organ­ization serving central and western Massachusetts. In 2005, she was appointed by the Supreme Judicial Court of Massachusetts to serve on the state's Access to Justice Commission. That commission was created by the Supreme Court to provide leadership, vision, and coordination in assuring access to civil justice for families and individuals in the Commonwealth. She is the Co-Founder of the Fair Housing and Civil Rights Conference.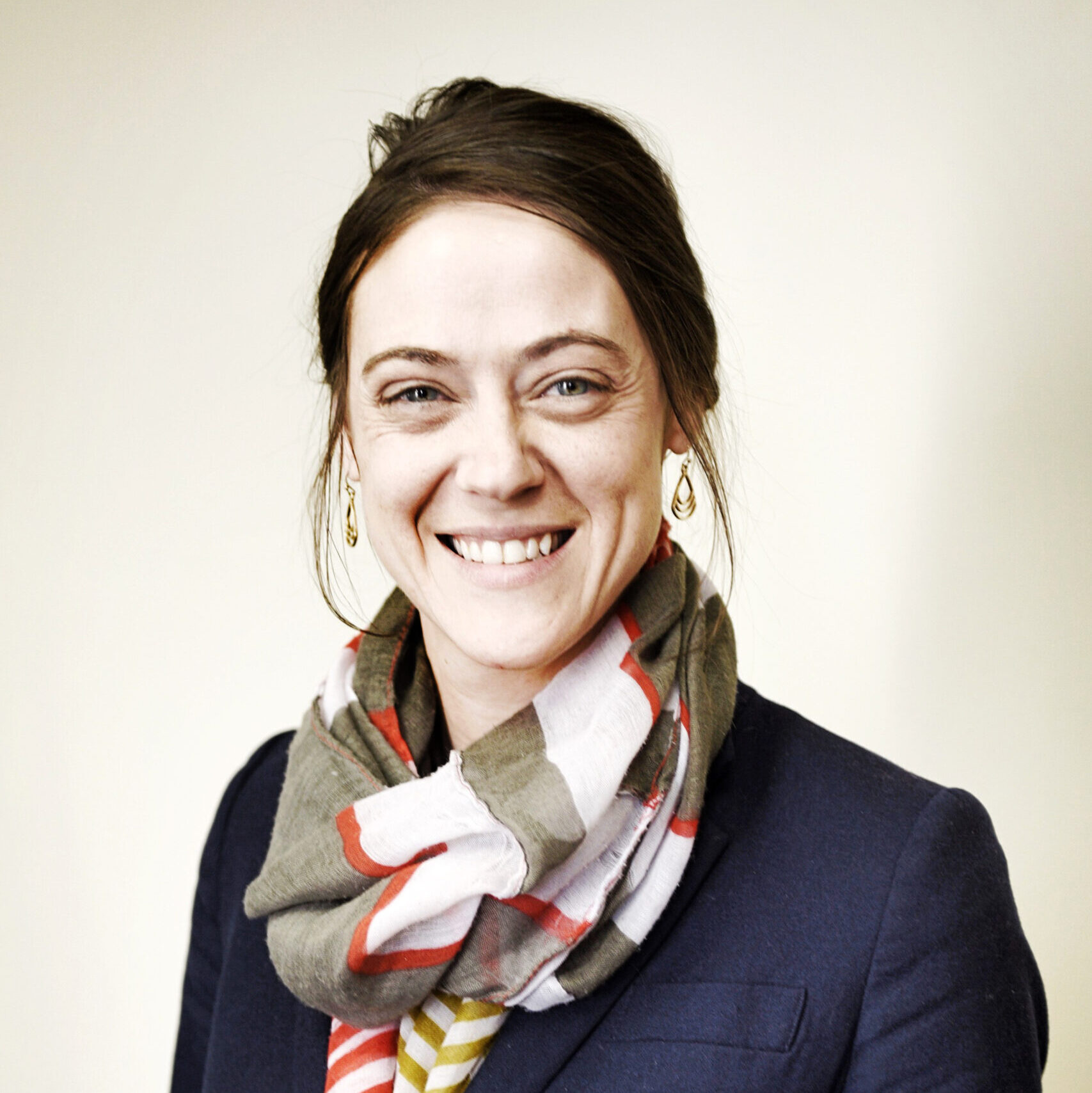 Maureen St. Cyr
Staff Attorney, Housing Unit, Community Legal Aid
Maureen St. Cyr is a staff attorney in the housing unit of Community Legal Aid, practicing in the area of housing an lending discrimination. Before joining Community Legal Aid, Maureen was a law clerk for the Vermont Superior Court. During Law School, Maureen interned at the Pennsylvania Human Relations Commission, the ACLU of Pennsylvania, and the Judge David L. Bazelon Center for Mental Health Law. Before law school, Maureen was a project assistant at Jones Day in Columbus, Ohio, where she was a member of the trial tema that litigated the fair housig case, Kennedy v. City of Zanesville (S.D. Ohio).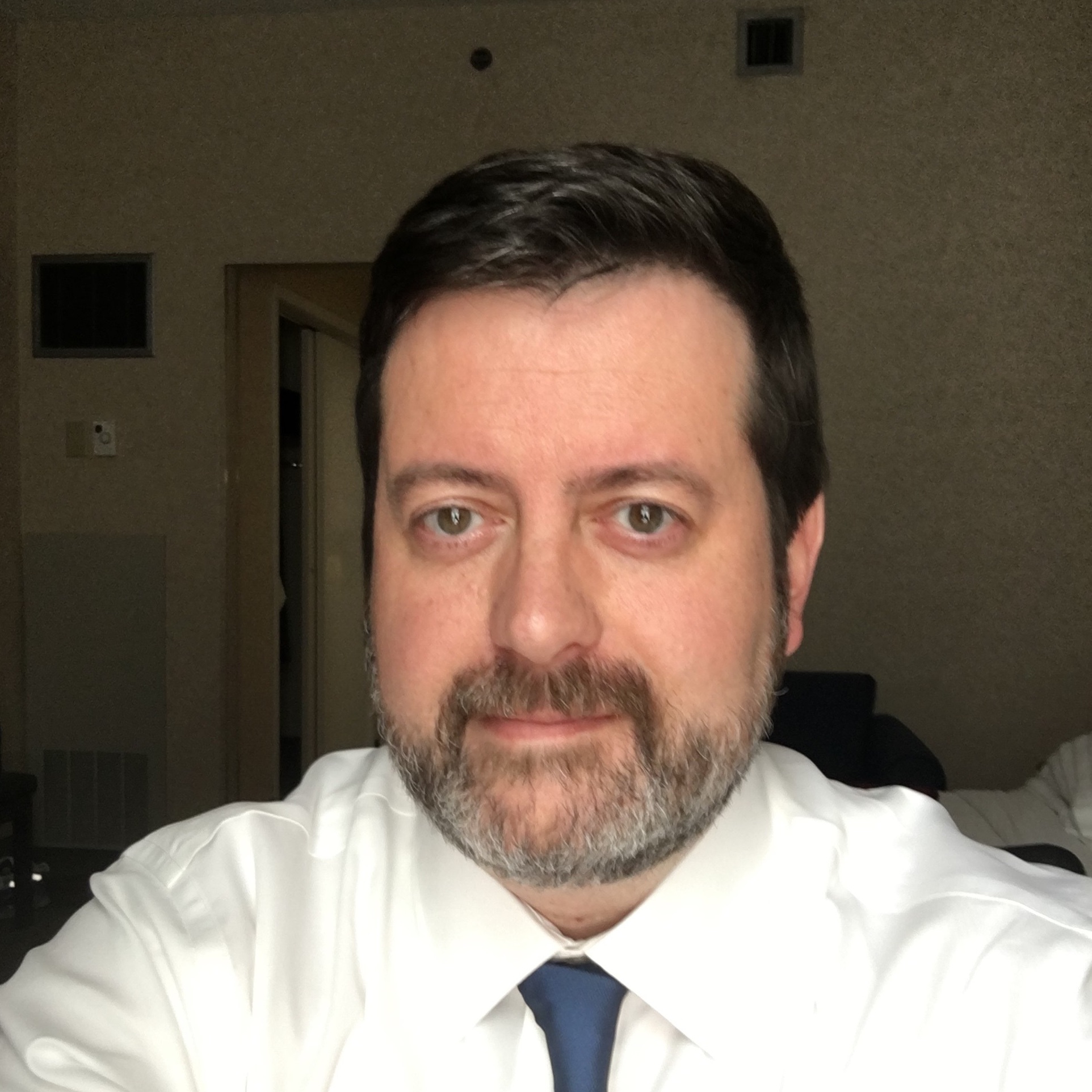 John "Bert" Russ
Deputy Chief in the Voting Section, at the U.S. Department of Justice, Civil Rights Division
Bert Russ is a Deputy Chief in the Voting Section, at the U.S. Department of Justice, Civil Rights Division.  He graduated from Stanford Law in 1997 and worked for two federal judges after law school.  In 1999, he joined the Civil Rights Division in the Disability Rights Section, and in 2002, he joined the Voting Section.  Mr. Russ has run the Voting Section's election monitoring program since 2008.  He has also traveled the country conducting outreach regarding the requirements of Section 203 of the Voting Rights Act.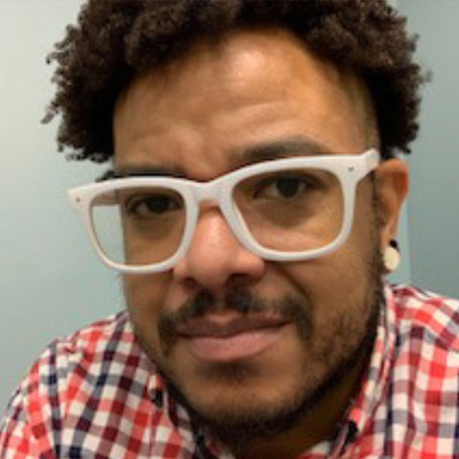 Tre'Andre Valentine
Executive Director, Massachusetts Transgender Political Coalition
Marvin Martin
Executive Director, Action for Equity
Marvin Martin is the Executive Director of Action for Equity, a coalition of community organizations promoting race and class equity through policy and organizing initiatives. Marvin Martin has over 30 years community organizing experience in Baltimore and Boston, particularly on issues such as land usage, housing policy, transportation & environmental justice and public safety. He has also served as the ED of the Greater Four Corners Action Coalition and the Greater Roxbury Neighborhood Authority and had stints at Dudley Street Neighborhood Initiative, Neighbor to Neighbor and East Baltimore/Midway CDC among others. He is the recipient of many awards, including the Fair Housing Center of Greater Boston  Open Doors Award and fellowships, including the Barr Fellows.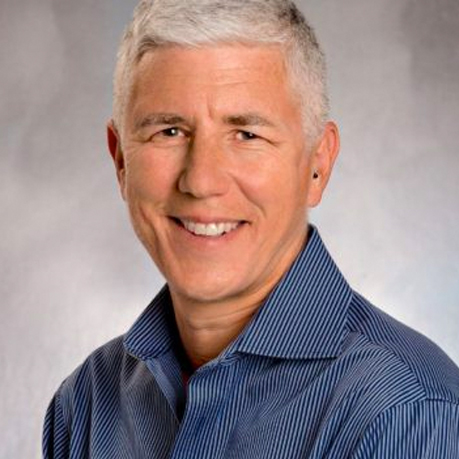 Jennifer Levi
Director of GLAD Transgender Rights Project
Jennifer L. Levi is  a nationally recognized expert on transgender legal issues. Levi led the legal fight against President Trump's transgender military ban in both Doe v. Trump and Stockman v. Trump. Levi has also been a leader in working on harm reduction for incarcerated transgender people.
Levi's role is that of architect and advocate for state legislative and policy reform. Levi's work also involves challenging new legal issues or interpretations brought before the court. Levi has represented clients in cases challenging improper denials of medical care as well as improper placement of transgender people in prisons and jails. Other precedent-setting transgender rights cases Levi has worked on include:
Rosa v. Park West Bank, a case brought on behalf of a transgender woman denied a bank loan under the federal Equal Credit Opportunity Act that laid the foundation for the recent Supreme Court decision in Bostock v. Clayton County; O'Donnabhain v. Commissioner of Internal Revenue (2010), which established that medical care relating to gender transition qualifies for a medical tax deduction; and Doe v. Clenchy (2014), in which the first state high court ruled that a transgender girl must be fully integrated into her public elementary school as a girl, including having full and equal access to restrooms.
Levi was co-counsel in two landmark marriage equality cases, winning the freedom to marry for same-sex couples in Massachusetts (Goodridge v. Department of Public Health, 2003) and Connecticut (Kerrigan v. Department of Public Health, 2008), and has led a number of key family law cases establishing important protections for families headed by LGBTQ parents including Sinnott v. Peck and Miller-Jenkins v. Miller-Jenkins, both decided by the Vermont Supreme Court.
Levi is a law professor at Western New England University, co-editor of Transgender Family Law: A Guide to Effective Advocacy (2012), and serves on the Legal Committee of the World Professional Association for Transgender Health. She is a graduate of the University of Chicago Law School and a former law clerk to the Honorable Judge Michael Boudin at the U.S. Court of Appeals for the First Circuit.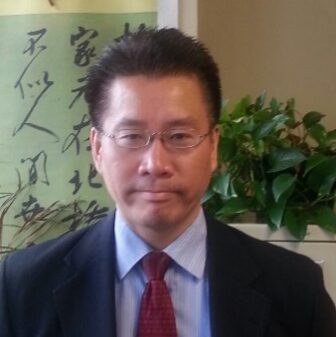 Kenneth An
Director of Boston Area Office of EEOC
Kenneth An is the Director of the Boston Area Office of the United States Equal Employment Opportunity Commission (EEOC).   At the EEOC, Kenneth conducts training for new investigators for field offices on topics that include: Lesbian, Gay, Bisexual and Transgender rights; the Genetic Non-Discrimination Information Act; Fact-Finding Conferences; Pre-Determination Interviews; and, Human Trafficking.  Kenneth has received awards for his professional and personal accomplishments, including Outstanding Achievement Awards from the Federal Asian Pacific American Coalition; EEOC District Director's Awards; EEOC Chair's Organizational/Core Awards; and, Unsung Hero Award from the National Organization of Chinese-Americans.  Kenneth received his bachelor's degree from Boston University and a Jurist doctorate from Suffolk University Law School.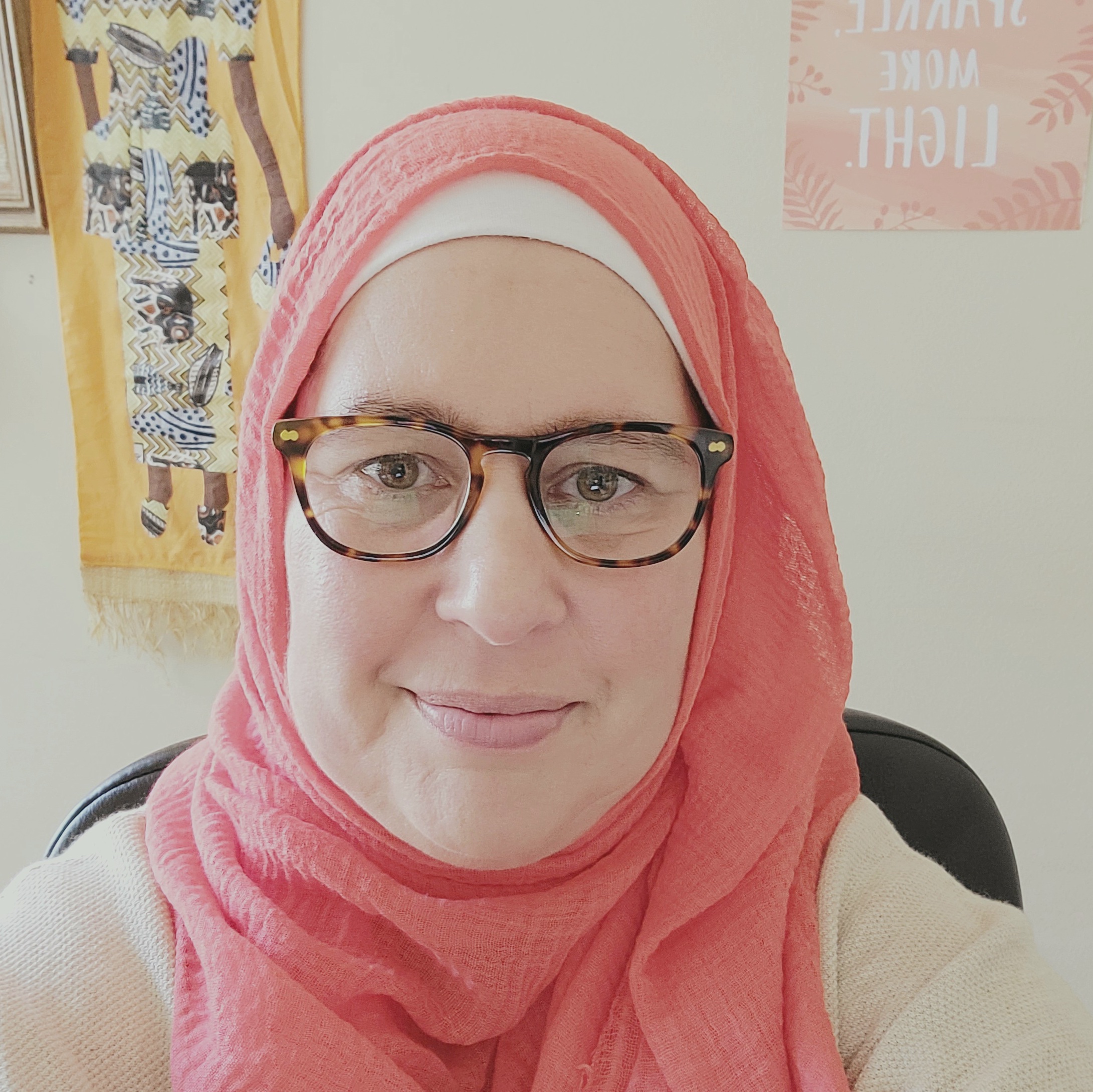 Martine Dherte
Refugee Services Program Director for the Connecticut Institute for Refugees and Immigrants (CIRI)
Martine Dherte is the Refugee Services Program Director for the Connecticut Institute for Refugees and Immigrants (CIRI) she moved to Connecticut in 2019 to join CIRI. Prior to her moving to Connecticut, Martine spent 10 years in Miami working with refugees for the International Rescue Committee (IRC).
She strives for a gender equity approach in all services and applies many of the lesson learnt from the refugees she served. 
Her career ultimately led her to emphasize advocacy and community education.  Some of her highlights have been running health literacy programs geared to promoting health and wellness in refugee and immigrant population. Developing multi-cultural orientations, providing safe space forums for refugee women to overcome the many cultural stigmas and conducting gender base analysis with refugee men. 
Today she oversees multiple programs that include resettlement, economic empowerment, health and wellness, youth and an elder program at CIRI. Martine considers herself a student of life and hopes to remain a source of support to refugees and their wellbeing.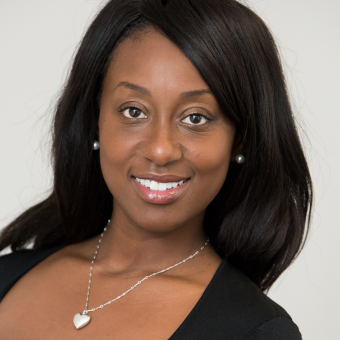 Whitney Demetrius
Director of Fair Housing Engagement at Citizens' Housing and Planning Association (CHAPA)
Whitney Demetrius is the Director of Fair Housing Engagement at Citizens' Housing and Planning Association (CHAPA) working in the Municipal Engagement Initiative program. Whitney is responsible for directing the CHAPA Fair Housing Committee while working to strategically identify areas of policy and practice that promote equal and fair access to housing opportunities. Previously, she worked as the Deputy Director of the Fair Housing Center of Greater Boston for eight years. She holds a Bachelor's Degree from Boston College and is on sabbatical from pursuing a Master's in Legal Studies from Northeastern University School of Law. She has a passion for housing and social justice. In her work she seeks to change the local conversation, by empowering those most impacted by a lack of affordable housing, elevating pro-affordable housing voices above the noise of opponents, setting the stage for diverse and sustainable local coalitions, and identifying barriers to fair housing. Knowing that affordable housing reduces health inequities, stabilizes communities and families, and roots out structural and institutional racism is why she is deeply committed to this work.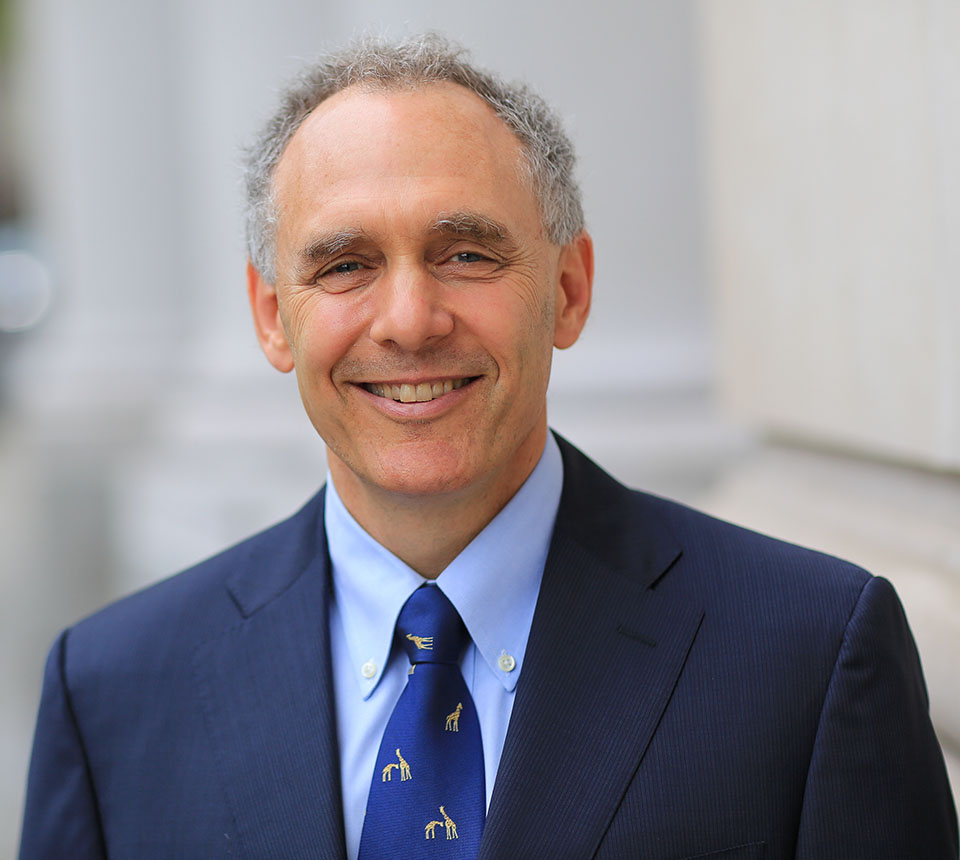 William Berman
Clinical Professor of Law at Suffolk University Law School
William Berman is a Clinical Professor of Law at Suffolk University Law School, where he has taught for 22 years. He co-founded and is the Director of Suffolk's Housing Discrimination Testing Program, which works to eliminate housing discrimination through testing, enforcement, education, policy and academic study. Professor Berman and his clinical students have represented hundreds of indigent tenants in housing discrimination, eviction and other housing related matters. Professor Berman is a frequent presenter of fair housing topics at conferences, on panels, and in the classroom. Professor Berman writes in the areas of clinical pedagogy and fair housing, including empirical studies of housing discrimination. Professor Berman has over 36 years of litigation experience. He is a graduate of Union College and Boston University School of Law.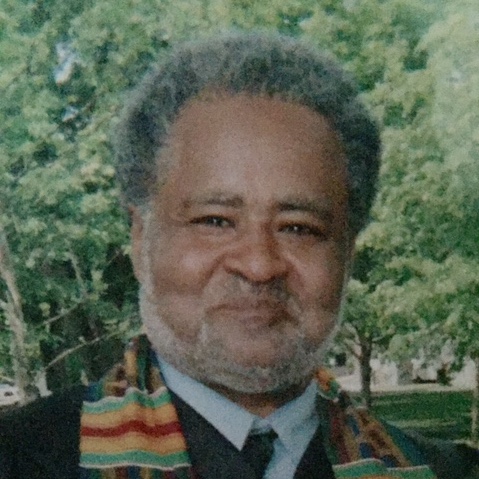 Robert L. Terrell
Fair Housing, Equity and Inclusion Officer for the Boston Housing Authority
Robert Terrell is a member of the Roxbury Neighborhood Council, the Boston NAACP, the Madison Park Development Corporation Board of Directors, the Citizen's Housing and Planning Association's Policy Leadership Council and Fair Housing Committee, Action for Equity's Housing Committee, and the Assessment of Fair Housing's Community Advisory Committee.
Mr. Terrell is currently the Fair Housing, Equity and Inclusion Officer for the Boston Housing Authority and a Part-Time Lecturer at Tufts University's Department of Urban and Environmental Policy and Planning. Mr. Terrell previously served as the Executive Director of the Fair Housing Center of Greater Boston.
Mr. Terrell's areas of research are many and varied but principle among them are; housing, economic development, public transportation, sustainable development, economic democracy, gentrification & displacement, civil rights and public policy.
His most recent projects include an investigation of gentrification and displacement in Roxbury, Massachusetts; the creation of a new Article within the City of Boston's Zoning Code to help prevent gentrification and displacement within transit corridors and participated in the creation of the new Assessment of Fair Housing for the City of Boston.
Mr. Terrell received his Masters in Public Policy from Tufts University (UEP) and his BA in Government and Sociology from Bowdoin College.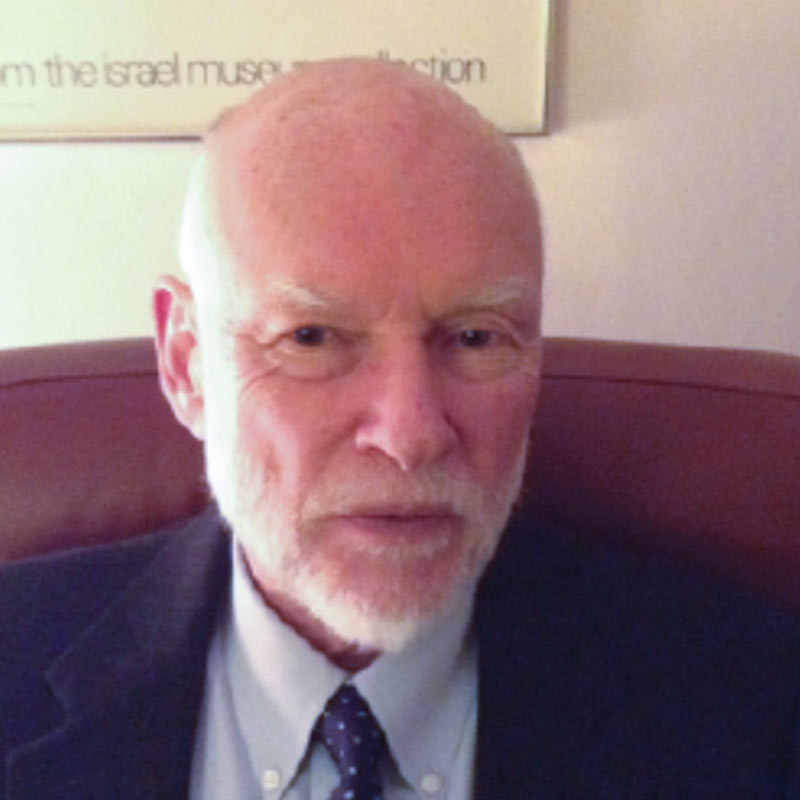 H. John Fisher
Fair Housing Coordinator, Way Finders
John Fisher has been involved with fair housing and civil rights issues for more than fifty years.  John directs the Fair Housing Information Program at Way Finders, and has worked in the nonprofit housing sector in various positions on and off since the 1980s.  He is the author of Property Management for Massachusetts Rental Owners, now in its sixth edition, as well as many other articles and publications on landlord and tenant issues.  John also serves as a private consultant, working with tenants, landlords, and community-based organizations, as well as teaching a property management workshop which is offered throughout the state.  He is, himself, a landlord.
In addition to housing issues, John also consults and writes about applied neuroscience technology.  He is Managing Director for the Foundation for Neurofeedback and Applied Neuroscience.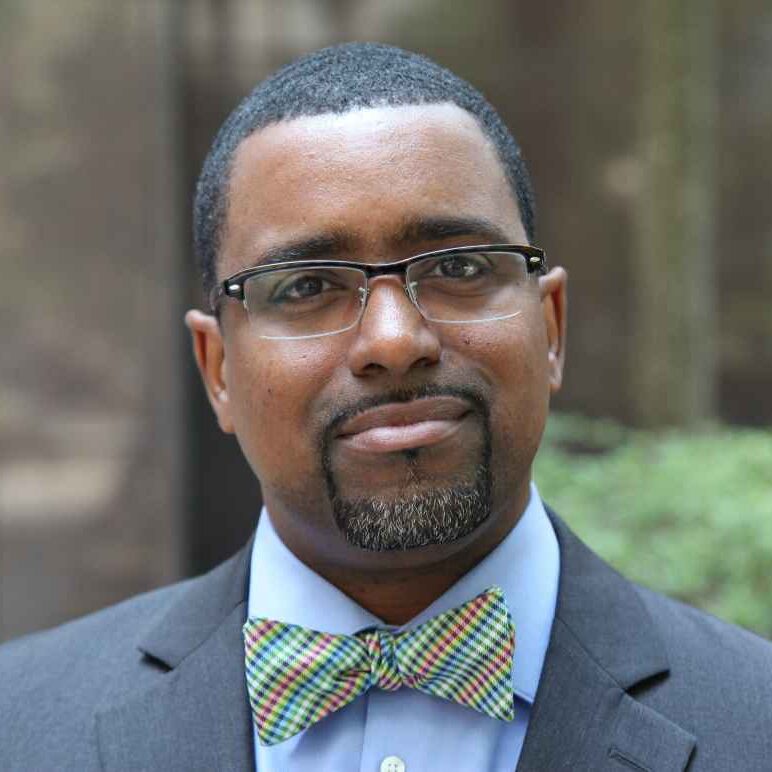 Rahsaan Hall
Director of Racial Justice, ACLU of Massachusetts
Rahsaan Hall is the Director of the Racial Justice Program for the American Civil Liberties Union of Massachusetts. In this role Rahsaan helps develop the ACLU of Massachusetts' integrated advocacy approach to address racial justice issues. Through legislative advocacy, litigation and community engagement, the program works on issues that deeply impact communities of color and historically disenfranchised communities. Rahsaan also manages the ACLU of Massachusetts' What a Difference a DA Makes campaign to educate state residents about the power and influence of district attorneys.
Prior to joining the ACLU of Massachusetts, Rahsaan was the Deputy Director of the Lawyers' Committee for Civil Rights and Economic Justice where his work included policy and legislative advocacy, community outreach, and maintaining a litigation caseload of voting rights, police misconduct and public accommodations cases. Rahsaan headed up the Voting Rights Project that included the coordination of the statewide Election Protection initiatives, voting rights litigation and his prior involvement in community coalitions on redistricting after the last decennial census.
He also served as an Assistant District Attorney for the Suffolk County District Attorney's Office. A significant portion of his work in the DA's Office included his time in the Safe Neighborhood Initiative and Senior Trial Units where he prosecuted drug, gang, and homicide cases.
In addition to leading the ACLU of Massachusetts' Racial Justice Program, he also serves on the Hyams Foundation's board of trustees and is a member of the Massachusetts IOLTA Committee.
Rahsaan is admitted to practice in Massachusetts and the United States District Court for the District of Massachusetts. He is a graduate of The Ohio State University (B.A.), Northeastern University School of Law (J.D.) and Andover Newton Theological School (M.Div.). He is an ordained reverend in the African Methodist Episcopal Church.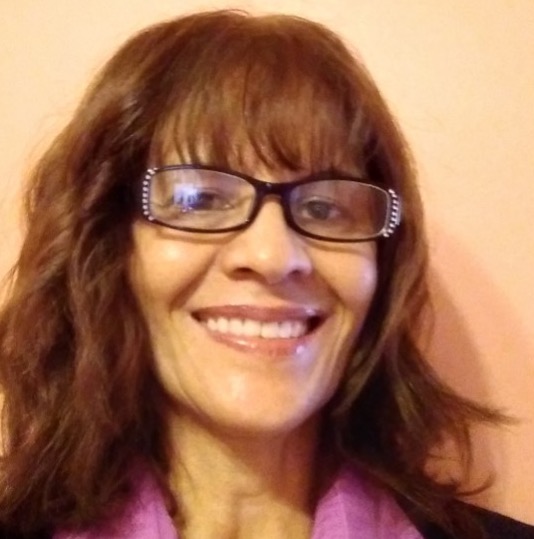 Engela Bertolini
Coordinator of Systemic Investigations and Testing, Fair Housing Center of Metropolitan Detroit
Engela Bertolini was born and raised in Namibia. Engela holds a B.A. and two M.A. degrees from Wayne State University. Engela, who serves as the Coordinator of Systemic Investigations and Testing for the Fair Housing Center of Metropolitan Detroit, has 13 years' experience in systemic and complaint-based testing, systemic investigations, and complaint intake.
She successfully completed National Fair Housing Alliance (NFHA) Fair Housing Fundamentals School, NFHA Fair Housing Intermediate Fair Housing School, Fair Housing Accessibility First Policy Training and the NCRC HUD HC113 & HUD114: Preparing Housing Counselors for the HUD Certification Exam.
Engela has coordinated over 1,750 test parts. She also has recruited, co-trained and trained over 300 fair housing testers for systemic and complaint-based testing. She has enhanced the fair housing center's testing program through the hiring and training an increasingly diverse testers' pool, reinforcing the testing protocol with advanced equipment and methodology and cost-effective strategies. Engela's work has supported multiple systemic investigations and enforcement proceedings, resulting in financial recoveries and settlements exceeding $750,000.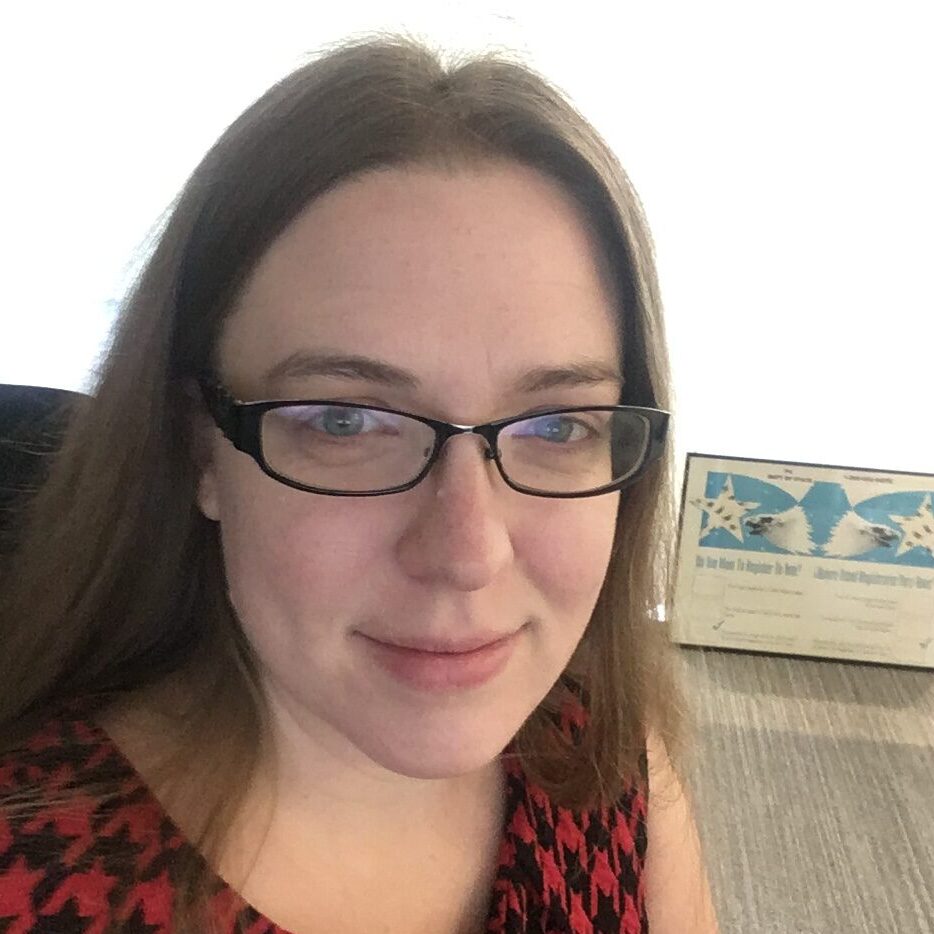 Michelle Rupp
Trial Attorney in the Voting Section, at the U.S. Department of Justice, Civil Rights Division
Michelle Rupp is a Trial Attorney in the Voting Section, at the U.S. Department of Justice, Civil Rights Division. She is a 2011 graduate of the Georgetown University Law Center and previously worked as an Election Counsel & Assistant General Counsel at Project Vote, a civil rights organization. Michelle has worked in the Voting Section since 2016. She has conducted outreach around the country on the requirements of Section 203 of the Voting Rights Act, including in Massachusetts..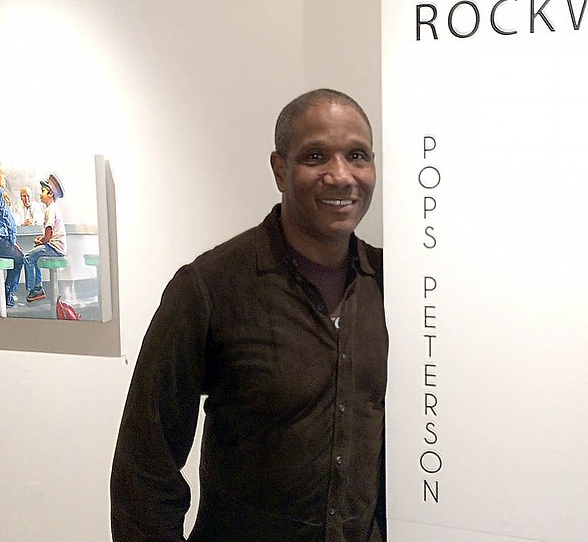 Pops Peterson
Artist
After nearly twenty years as a web designer and layout artist, Pops Peterson has successfully forayed into the world of fine art, best known for his works on the theme of Civil Rights and Freedom. His photos and giclee prints have been featured in solo exhibitions at Sohn Fine Art and Lauren Clark Fine Art, in the Berkshires, as well as group exhibitions in the Berkshires and New York City. Currently he is represented in the international tour, ""Reimagining the Four Freedoms,"" curated by the Norman Rockwell Museum, currently at The Henry Ford Museum, Dearborn MI. His portraits and landscapes also hang in upscale hotels and fine homes from England to Palm Beach Florida.
In 2015, Pops debuted his reknowned collection, "Reinventing Rockwell." In this critically acclaimed project he reimagines the iconic works of Norman Rockwell as if they were painted in the current day. Celebrating the diversity in today's America, the series has won Pops a great deal of press coverage, as well as an award from the Northeast Regional Conference on Fair Housing and Civil Rights. He has also been named the first Artist in Residence of the Massachusetts Commission Against Discrimination. The Norman Rockwell Museum has embraced the project, presenting Pops' work and two lecture at  standing room only events in their main gallery, one of the best attended events in the history of the museum, Norman Rockwell Museum's international tour, THE FOUR FREEDOMS: ENDURING IDEALS, RE-IMAGINING THE FOUR FREEDOMS
Jacqueline Banks
Testing Coordinator/Fair Housing Specialist, The Fair Housing Center, Toledo
Jacqueline Banks is currently the Testing Coordinator & Fair Housing Investigator at The Fair Housing Center. She has a professional track record which encompasses working with individuals, companies, community organizations, and diverse groups of people. In addition, she has a strong understanding of the insurance industry and has actively worked as an agent in both the Property & Casualty and Life & Health insurance sectors. Her varied work history (including work as an independent business contractor) has also led to the acquisition of both a State of Ohio Teaching License and a State of Ohio Real Estate License.
Jacqueline attended Marquette University, holds a B.S.B.A. in International Business with a specialization in Marketing from Bowling Green State University and has also completed substantial graduate coursework in Organizational Development. However, we would be remiss if we didn't mention that advocacy and humanitarian work is Jacqueline's passion. She loves her community! She is a Board of Director for both Achieve Career Preparatory Academy and the new Victory Academy of Toledo. She is a member of the Toledo Chapter of the NAACP, a former chairperson of United Way's African American Initiative (now known as the African American Leadership Council) and is a former Leadership Toledo Board Trustee.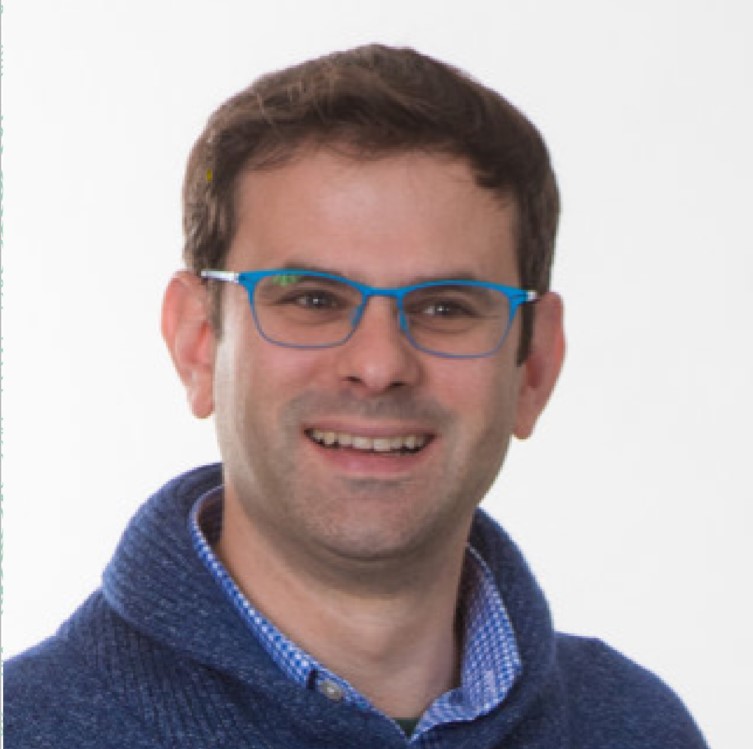 Jeffrey Sussman
Center Director in the Boston Regional Office of Fair Housing and Equal Opportunity at HUD
Jeffrey Sussman is the Center Director in the Boston Regional Office of Fair Housing and Equal Opportunity at HUD. He has served in this role since July 2020 where he is responsible for the region's two Program Compliance Branches and the Enforcement Branch. Prior to this role, Jeff served as the Program Compliance Branch Chief in the Boston Region. Earlier, he served as an Equal Opportunity Specialist with the Boston and Hartford FHEO offices. He first became interested in fair housing issues while working toward his law degree at Loyola University Chicago. There he was fortunate to have acquired a summer position in HUD's Chicago Regional Office where he assisted fair housing investigators with their work on civil rights complaints. This job led to a position as a temporary investigator at the Illinois Department of Human Rights' Fair Housing Unit. Upon acquiring this law degree, Jeff promptly returned to HUD where he has remained ever since.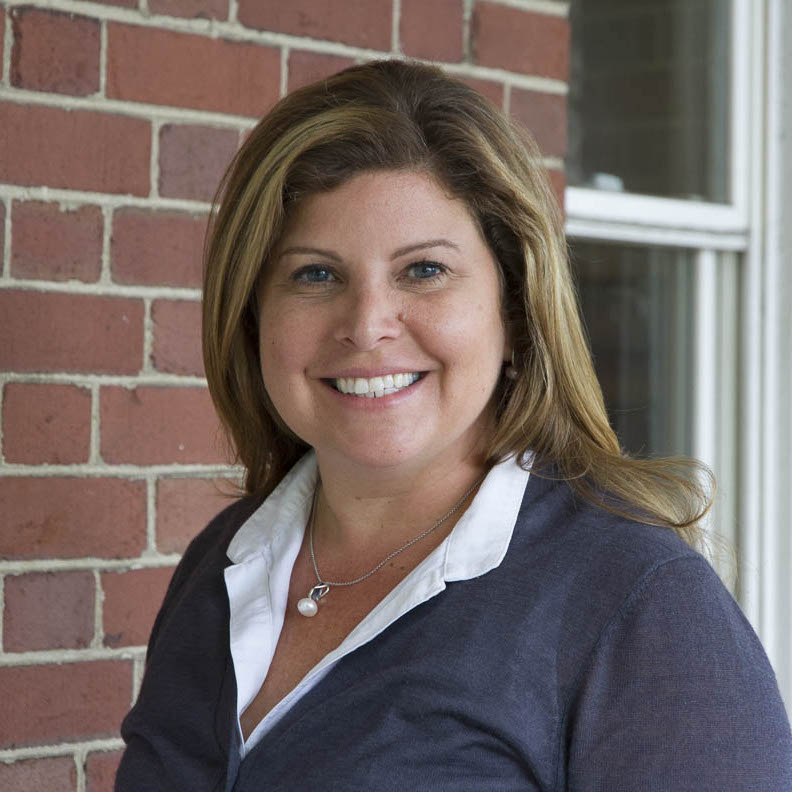 Susan Schnitzer
President & CEO, Connecticut Institute for Refugees and Immigrants
Susan Schnitzer
Susan has over thirty years of diverse professional experience, changing careers 16 years ago begin her work at the Center for Family Justice and realizing dream of merging her passion for social justice and women's issues with her professional work. She holds a BS in Economics and Public Policy, with a concentration in International Political Economy from Syracuse University and pursues constant professional and personal growth and development.
Susan joined the Connecticut Institute for Refugees and Immigrants (CIRI) in November 2016 as the Director, Grant Management and Compliance and proudly began in her position as President and CEO in January 2020. She is honored to work with the outstanding team of staff, volunteers and clients at CIRI, demonstrating the significance and relevance of CIRI's mission throughout the state of Connecticut.
The passion and diversity of the individuals involved in the work and the tremendous need of those benefitting from the programs inspires her and her colleagues and they continue the challenging and rewarding work of building their CIRI family and welcoming communities.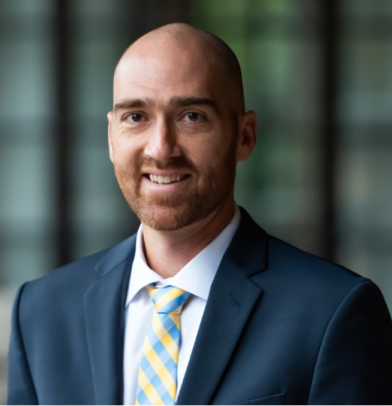 Joseph Cordova, Esq.
Fair Housing Project Manager, Florida Legal Services
Joseph Cordova is an attorney and the Fair Housing Project Manager with Florida Legal Services, where he oversees both EOI and FHOI HUD grants. His legal practice has focused on fair housing, immigration, and community lawyering in vulnerable communities. He earned his Bachelor's degree from DePaul University, a Master's Degree from the University of Colorado in Public Policy, and a Juris Doctor from the University of Florida, Levin College of Law. He has over a decade's experience working with vulnerable populations performing community development services, was a 2018 Equal Justice Works Fellow and was the 2018 Helen Gibel Blechman Memorial Community Service Award recipient.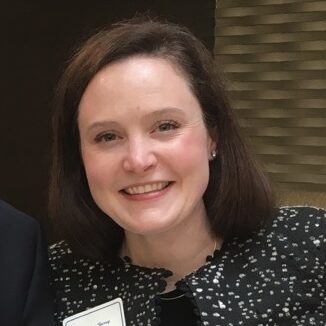 Kristen Barry
Program Compliance Branch Chief, Boston Regional Office of Fair Housing and Equal Opportunity (FHEO)
Kristen Barry is the Program Compliance Branch Chief in the Boston Regional Office of Fair Housing and Equal Opportunity (FHEO). She has served in this role since October 2020 where she is responsible for a team of Equal Opportunity Specialists and serves as FHIP GTR. Prior to joining HUD,  Kristen worked for a FHIP agency the Equal Rights Center in Washington, D.C., as Testing, Special Projects, and Compliance Program Manager, where she managed local, national and systemic testing investigations of discrimination in a variety of housing markets. Kristen also spent two years managing the Fair Housing Enforcement Program for Fairfax County, Virginia, where she managed all aspects of the FHAP program and secured a Partnership Grant for $40,000. Kristen holds a Bachelor of Science in Biology from Emmanuel College and a Juris Doctor from American University.